Climate chaos, societal change and the shifting role of the built environment
Posted on: 2 May, 2023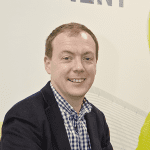 by Dr James Ritson, Programme Leader, MSc Building Surveying, University College of Estate Management
As inhabitants, our relationship with the built environment is almost symbiotic, driving us forward and helping us to achieve our goals. Like any symbiosis, the connections we make with our towns and cities can create mutual benefits, but they can also yield conflict between people and buildings, or even inflict severe damage on both.
Winston Churchill once said; "We shape our buildings; thereafter they shape us", and that still holds true. From the birth of organised civilisation to the postmodern era, society has constructed, outgrown and reinvented its surroundings in an attempt to adapt to present day circumstances. And as we continue to shape each other, society's changing needs will always create hurdles for the built environment and for built environment professionals.
A challenge for every generation
In Victorian times, the challenge was public health and hygiene. Rapid and sustained bursts of unplanned, unchecked growth overwhelmed the inadequate water and sanitation infrastructures in cities across the UK. Deadly cholera epidemics were rife. The Thames river flowed with undiluted sewage. And the Great Stink of 1858 prompted the authorities to appoint Joseph Bazalgette to design a sewerage system for central London.
Since then, our profession has had its fair share of mess to deal with. Through the years, we've seen urban sprawl and inefficient use of land, housing affordability problems, transportation challenges, and community and neighbourhood identity concerns. Reduced accessibility, social isolation, and environmental issues have all lined up to be dealt with in turn. Yet every generation has met its challenges with frameworks and resolutions, from the Garden City Movement, Housing and Town Planning Act, New Towns Act, and the Town and Country Planning Act, all the way through to now, where we are focused on regional redevelopment and the rise of smart cities.
For today's generation, the principal challenge is sustainability. How can we harness science and technology in the built environment to address climate change, reduce energy consumption and maximise building lifetimes in our cities? At the same time, how can we use our resources in ways that complement the historic fabric of our buildings and cityscapes as well as meeting the needs of residents?
Regeneration and sustainability as a continuum
As a nation, we have become accustomed to regeneration projects, but we should also allow buildings to adapt, which requires ongoing care and respectful changes. Plus, organic maintenance doesn't have the potential to cause gentrification, unlike schemes solely focused on new builds. We also need to consider the broader impact of change. If we respond too radically, people become displaced or disorientated. We need to ask, what makes Norwich, Norwich? Liverpool, Liverpool? Or Chelmsford, Chelmsford? And how can we blend the past with the future?
Our buildings give our towns and cities their identities; we shouldn't lose sight of that. Organic change over time is more natural, though it needs to be well-defined and sympathetic to the past. At the same time, we need to make balanced choices that address carbon emissions and embrace the triple bottom line of sustainability while preparing us for other infrastructure, utility and weather-based challenges that await us.
Preparing for tomorrow, today
The pace of change of the built environment in the developed world tends to lag behind societal change. That means there's a chance that schemes can be addressing the problems of today, or even yesterday, rather than looking to solve the challenges of tomorrow. As interconnected ecosystems, the changes we make to our buildings have a profound impact on the wider surroundings, both now and far into the future.
Learn more: Small businesses have a crucial role in the battle against climate change
So, what can we do? Well, a strong starting point is to futureproof our buildings. This means futureproofing our existing building stock through low intervention measures that achieve energy efficiencies, as well as optimising new building design and construction to support sustainability and withstand an unknowable future.
When we take the futureproofing route, we think beyond individual building projects. We consider the impact on whole communities, cities and regions. It's a powerful force that delivers benefits throughout the supply chain and across industries. It blends the old with the new and provides social context.
The route to futureproofing
Whether focusing on existing stock or building anew, some of the core pillars of futureproofing are adaptability, energy efficiency and technological adaption. By focusing on adaptability, we can prevent building obsolescence and allow changes to meet the evolving societal needs. Adaptable properties have flexible layouts, with multi-use spaces, and water and energy systems that can be adjusted to align with changing occupant behaviours and usage. Our builds must also take into consideration the future effects of climate change as weather patterns become unpredictable and more severe, increasing the strain on our buildings.
With energy efficiency in our sights, we can reduce a building's carbon footprint as well as making it more comfortable for the occupants. We're striving for a combination of sustainable manufacturing processes, correct methods of insulation, lighting, and heating and cooling solutions, all underpinned by sound energy choices.
Effective technology adoption is less concerned with selecting the latest and most advanced technology, and more about being able to accommodate likely future advances. Many nascent technologies can quickly become inefficient or obsolete, yet modern software inventions such as no-code solutions and cloud-based systems, for example, can flex with technological developments.
Whatever we do with our built environments, and wherever they lead us, our ultimate aim should be to retain people within their communities, while defending against and lessening the effects of climate change and escalating energy consumption. These are complex challenges, which demand that built environment professionals ask the right questions and query the answers.
That's why we've launched our MSc for Innovation in Sustainable Built Environments. We've designed it to foster critical thinking, advance understanding and provide a framework for constructive discussion. We don't hold all the answers, but we do know that we can guide today's professionals in the right direction. Perhaps it's time for you to find out more about UCEM's MSc for Innovation in Sustainable Built Environments.