Built for Diversity: joining the dots with Building People
23 September 6.00-7.00pm
Building People is a UCEM incubated social enterprise whose mission is to make it easier for people to find careers information, resources, events and vacancies, and to help employers widen talent pools in order to attract and retain a more diverse built environment workforce.
In this session, Building People's chief dot-joiner, Rebecca Lovelace, will run an interactive workshop to show you how using Building People's platform can improve equality, diversity and inclusion across the built environment. Be the change and take what you've learnt in this session to advocate for a more equitable and inclusive sector.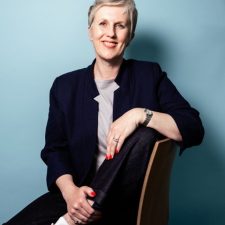 Rebecca Lovelace (she/her)
Chief Dot-Joiner, Building People
With 20 years' experience in industry, Rebecca brings expertise in maximising the social impact of construction projects through enabling collaboration between multiple stakeholders and individuals from diverse and disadvantaged local communities, with a particular focus on social value. Rebecca is passionate about joining the dots and creating a diverse and inclusive industry. She is the founder and chief dot-joiner at Building People, a co-founder of Be Onsite and BuildForce, and a fellow of the Royal Society of Arts. Rebecca has an MSc in urban regeneration.
Built for Sustainability
24 September 1.00-2.00pm
Inspired by the COP26 conference taking place in November, our expert UCEM academics are holding two 30-minute debates. The first will see Hazel Lobo and Janet Hontoir debate whether efforts to preserve our planet should be directed towards tackling climate change or sustainability, followed by Renuka Thakore and James Ritson arguing whether sustainability is the responsibility of the individual or the collective. Pose your questions to the panel and get involved in the discussion on shaping the future of sustainability in the built environment!