Undertaking an apprenticeship is a great opportunity to gain a qualification and practical, on-the-job skills at the same time. As an apprentice you will work within the Built Environment, graduate with no student debt and be given regular time during your paid working hours to study.
If you are currently employed within the Built Environment, in England only*, then you will need your employer's support as they will fund or co-fund your apprenticeship. If you are looking to do an apprenticeship but are not currently employed, then you will need to search for an apprenticeship first.
UCEM currently offers three different apprenticeship programmes:
Level 6 Building Control Surveyor (Degree) Apprenticeship
Level 6 Chartered Surveyor Apprenticeship
Level 6 Construction Site Management (Degree) Apprenticeship
Our Apprenticeship Quality Statement (open in PDF) sets out our intentions regarding the quality of the apprenticeship programmes that we offer.
*Apprenticeships are currently only available to apprentices who work at least 50% of the time in England.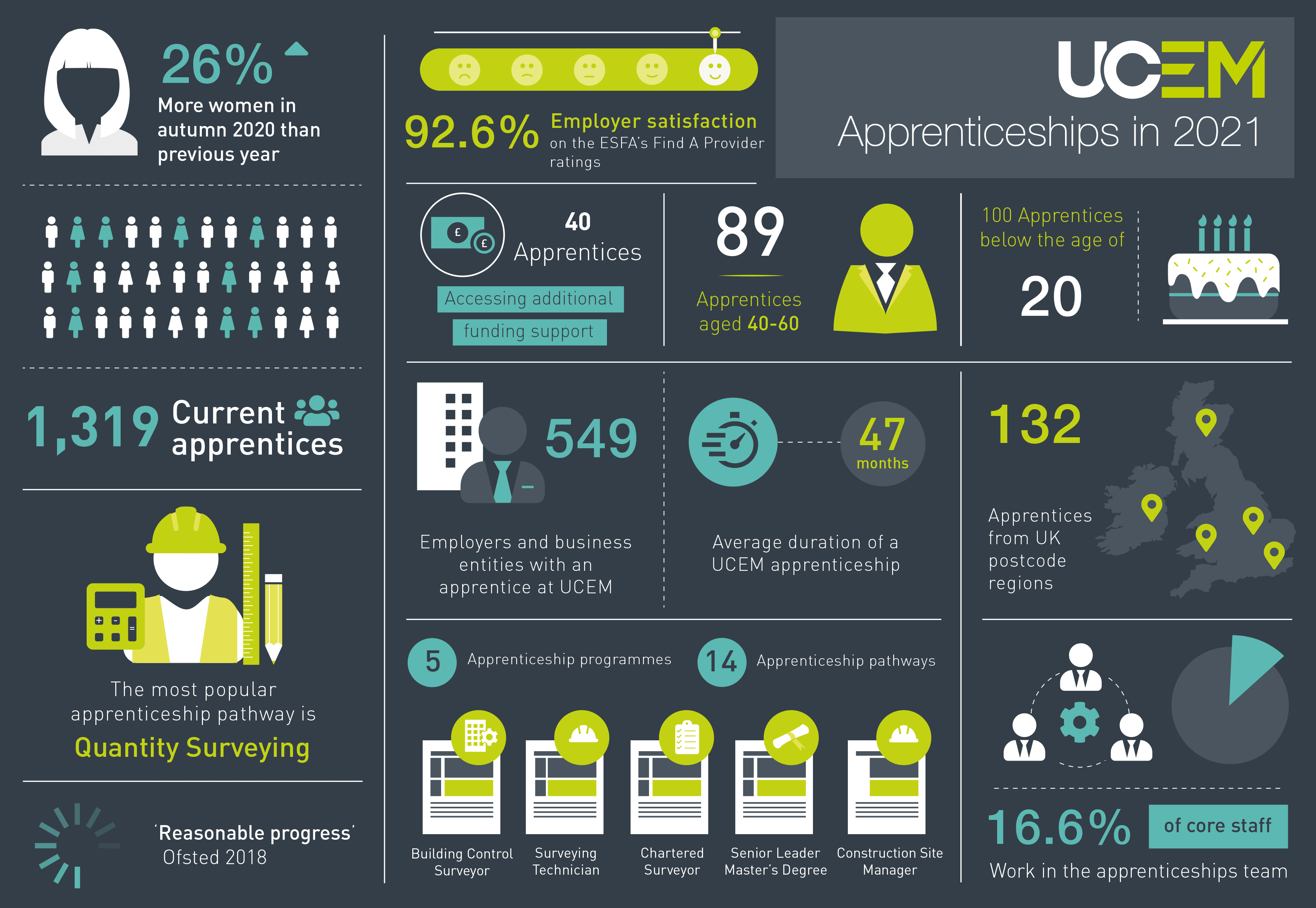 To access a larger version of this infographic, take a look at the PDF version (opens in a new tab).
Apprenticeships available: