Apprenticeships can be used to develop the future skills of your business through development of existing members of your workforce or through recruitment of new members of staff. Apprenticeship levy funding can be used on all our apprenticeship programmes. Off-the-job training is delivered by UCEM via blended learning comprising supported online education and either face-to-face workshops/ masterclasses or one-to-one tutor/assessor contact.
Apprenticeships available:
Apprenticeship programmes available
Academic qualification included
 Academic qualification accredited by
Levy payer* cost
Non-levy payer* cost
Surveying Technician Apprenticeship (Level 3)
Diploma
–
£9,000
£450
Facilities Management Supervisor Apprenticeship (Level 3)
Diploma
IWFM
£4,000
£200
Chartered Surveyor Degree Apprenticeship (Level 6)
BSc (Hons)
RICS, CABE
£27,000
£1,350
Senior Leader Master's Degree Apprenticeship
(Level 7)
MBA Real Estate & Construction
CMI, RICS, CIOB, CABE
£18,000
£900
*Please see the Apprenticeship levy section below for more details.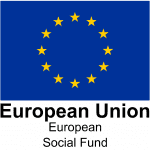 Apprenticeships for non-levy paying employers may be partially via European Social Fund (ESF) match fund.
All applicants need to meet minimum programme entry requirements. For more information click through to our programme specific pages below.
Coming soon:
We will soon be opening up applications for the new Building Control Surveyor Apprenticeship starting in October 2019. This apprenticeship is subject to approval of the arrangements for end-point-assessments. Further information to follow shortly.