Apprenticeships can be used to transform the future skills of your business through development of existing members of your workforce or through recruitment of new members of staff.
What is an apprenticeship?
An apprenticeship is a way that enables someone to be educated and trained to grow in knowledge, skills and behaviours while they are working in a certain occupation. By far the largest part of an apprenticeship is workplace training and development which makes up about 80% of the overall apprenticeship. A successful apprenticeship will typically include a range of workplace training and development activities. Off-the-job training is delivered by an education provider (in this case, UCEM). Typically, an apprentice will study for one day a week and work for the remaining days.
Benefits
Employing apprentices can completely re-create your workplace. They transform potential, increase professionalism, improve diversity and bring fresh ideas. Many people do not realise that there is no upper age limit to become an apprentice. They are open to all ages from 16 upwards and can be used to train existing staff members as well as new ones. A large proportion of apprenticeships include preparation for the professional body end point assessment (e.g L6 Chartered Surveyor APC preparation).
Apprenticeship Levy
The apprenticeship levy is a pot of money which is paid into by certain employers. This pot is then available to all England based firms to spend on training apprentices.
Levy payers: Currently, all UK employers with a paybill greater than £3 million per annum (and connected companies) are required to pay the apprenticeship levy at a rate of 0.5% of their total paybill per company.
Levy-payers with unused funds can now transfer some, or all of, their levy pot to another company. Further information can be found on our transferring and receiving levy funding page.
Non-levy payers: All UK employers with a paybill less than £3 million per annum are required to make a 5% contribution to the cost of this training and government will pay the rest (95%), up to the maximum amount of government funding available for that apprenticeship. Due to recent funding changes, there may be limited funding available for non-levy employers in 2019/20. However, applications can still be made for the spring 2020 intake. If you have any queries or concerns then please don't hesitate to contact our Business Development Team.
Further general information on the apprenticeship levy can be found on the
government website
; as can further information on how the apprenticeship levy needs to be paid.
Take a look at what some of our employers who have utilised their levy-funding have to say about the brilliance of apprenticeships:
UCEM apprenticeships are taught via supported online learning. Apprentices will not need to regularly travel meaning that they can study at home or in the office on whichever day suits you, their employer. Apprentices do attend face-to-face workshops and the regularity of these depends on the level of apprenticeship they are studying (the most regular being once a month). Apprentices and their employer will receive regular one-to-one catch ups with either an allocated apprenticeship coordinator or an allocated tutor to make sure that both apprentice and employer are supported through the programme.
Apprenticeships available:
Apprenticeship programmes available
Academic qualification included
 Academic qualification accredited by
Levy payer* cost
Non-levy payer* cost
Surveying Technician Apprenticeship (Level 3)
Diploma
–
£9,000
£450
Chartered Surveyor Degree Apprenticeship (Level 6)
BSc (Hons)
RICS, CABE
£27,000
£1,350
Building Control Surveyor Degree Apprenticeship (Level 6)
BSc (Hons)
In progress
£24,000
£1,200
Senior Leader Master's Degree Apprenticeship
(Level 7)
MBA Construction & Real Estate
CMI, RICS, CIOB, CABE
£18,000
£900
*Please see the Apprenticeship levy section above for more details.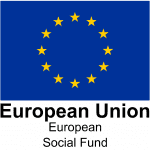 Apprenticeships for non-Levy paying employers may be partially funded via European Social Fund (ESF) match funding.
Our Apprenticeship Quality Statement sets out our intentions regarding the quality of the apprenticeship programmes that we offer.