Win up to £15,000 towards your innovative built environment research project!
Posted on: 1 June, 2022
UCEM is calling upon built environment practitioners with latent research ideas to bring them to life through this year's Harold Samuel Research Prize.
The research competition is now open for applications, with successful entries earning successful applicants up to £15,000 to develop their project.
All are welcome to enter, with research focused on one or more of the economic, social or environmental aspects of the built environment especially encouraged.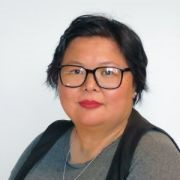 UCEM associate dean (research), Professor Angela Lee, says: "The built environment is full of ambitious and enterprising professionals who utilise problem-solving skills each and every day. Through the Harold Samuel Research Prize, we want to tease out that analytical approach within everyone who works in the sector and unearth excellent research ideas.
"If you've ever wondered whether things could be done differently in the sector and wish to explore your idea, with the aid of some funding, then I implore you to apply and begin that journey of discovery. Whether or not your application would be successful, applying could be the first step in transforming the sector or improving efficiencies within your profession.
"Be brave, be bold and take the plunge. I await applications with great interest and, along with the rest of the judging panel, look forward to reading through your ideas."
The deadline for entries is 19 August, 2022. For further information, including details on how to apply, take a look at the Harold Samuel Research Prize webpage.