University College of Estate Management partners with Eastleigh College to deliver apprenticeship training
Posted on: 22 June, 2016
UCEM and Eastleigh College help the Built Environment industry prepare for the Government's Apprenticeship Levy in April 2017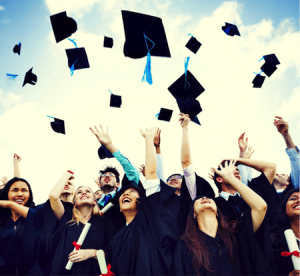 Reading, United Kingdom, 22 June 2016, University College of Estate Management (UCEM) – leading provider of supported online learning for Built Environment professionals – today announced its partnership with Eastleigh College, to deliver quality apprenticeship training.
This is in line with the Government's aim to make apprenticeships an attractive path to a successful career, while making the UK workforce better skilled and more competitive. The Government's Apprenticeship Levy – to fund new apprenticeships – is coming into effect from 6 April 2017. The levy will affect UK employers in all private and public sectors – however, only employers with a gross annual pay bill in excess of £3 million will have to pay the levy.
UCEM is making sure it's ready to assist employers with those changes in advance of 2017; its apprenticeship offering is very closely aligned to the apprenticeship standards, and its partnership with Eastleigh College will help UCEM to work with even more employers. The college is one of the largest providers of work-based training in the UK, with over 50 years' successful experience it supports over 20,000 learners annually to gain nationally recognised qualifications.
As a lead apprenticeship provider, Eastleigh College collaborates with a range of training provider partners to deliver apprenticeships across the UK – acting as the conduit for funding via the Skills Funding Agency. While UCEM will provide the academic teaching, it will work with the college to advertise vacancies, find and screen applicants, and match apprentices to an employer. The college will also help with student data collection and analysis – enabling UCEM to help employers fulfil quality apprenticeships.
The initial apprenticeship offer through this partnership is:
Level 3 Surveying Technician Apprenticeship leading to AssocRICS
Level 6 Chartered Surveyor Apprenticeship leading to MRICS
Level 6 Construction Quantity Surveyor Apprenticeship leading to MRICS
Level 6 Construction Site Management Apprenticeship leading to MCIOB
The Surveying Technician and Chartered Surveyor Apprenticeships each offer building surveying, quantity surveying and real estate management pathways. All Level 6 apprenticeships include a UCEM BSc (Hons) degree that is accredited by The Royal Institution of Chartered Surveyors (RICS) and/or the Chartered Institute of Building (CIOB).
The partnership will provide the following features and benefits:
A fully managed apprenticeship support service led by UCEM and underpinned by Eastleigh College's role as the lead provider
Access to the latest Built Environment apprenticeships that include professional body membership
Delivery of the training via UCEM's state of the art Virtual Learning Environment, with some face-to-face workshops
Enrolment as a UCEM and Eastleigh College learner – entitling the student to the college's facilities and support, as well as a dedicated UCEM Apprenticeship Officer
Access to Government funding and, where eligible, employer incentive payments via Eastleigh College
A rolling review process – jointly managed by UCEM and Eastleigh College – with online access to view and monitor each apprentice's progress
Ashley Wheaton, Principal at UCEM, commented, "I'm very pleased to be able to announce this partnership; we're looking forward to helping even more students and employers with support and expertise from Eastleigh College. We're passionate about ensuring people have the chance to benefit from high quality qualifications and prestigious careers, and this is all part of our long-term commitment to develop leading talent for the Built Environment."
Matthew Phelps, Associate Director at Eastleigh College, said, "We are delighted to announce the partnership agreement between Eastleigh College and UCEM and very much look forward to jointly delivering the high quality apprenticeships and service both institutions are renowned for over the next few years."