UCEM joins campaign to drive better gender balance at board level
Posted on: 6 May, 2021
UCEM is now a member of the 30% Club – a global campaign with chairs and CEOs of the world's biggest companies committing to better gender balance.
The 30% Club's mission is to reach at least 30% representation of women on all boards and senior leadership teams globally – an objective that aligns with UCEM's strategic objective to widen participation.
As an employer with a Board of Trustees with 50% female representation, UCEM is keen to advocate for greater gender balance, as well as increased diversity and inclusion at board level across organisations.
UCEM Principal, Ashley Wheaton, and UCEM Chair, Amanda Clack, are the institution's representatives in the 30% Club.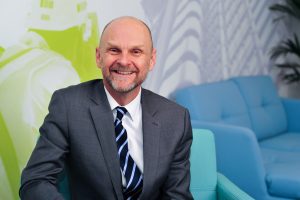 Ashley commented: "Gender balance is just one of the areas covered in our Widening Participation Strategy. We are fully committed to bringing greater diversity to the built environment by increasing the numbers of diverse students we educate. This is not only part of our plan, but is a yardstick by which the entire higher education sector is judged.
"Joining the 30% Club, therefore, allies actions to words and, whilst the campaign's headline mission is related to gender balance, further down the line, there will be efforts to increase diversity and inclusion in other ways. I look forward to working with the organisation to drive change in boardrooms across the UK."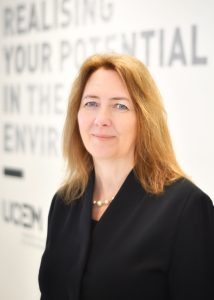 Amanda added: "Diversity and inclusion is something I am very passionate about. I have worked in a male-dominated industry and worked at the highest level, but it isn't commonplace for boardrooms to have even 30% female representation.
"Now, as Chair of a Board of Trustees where the male-to-female ratio is 50:50, we are keen to support initiatives which level the playing field, and the 30% Club is a great example of an organisation attempting to influence widespread change using a top-down approach."
When the 30% Club launched in 2010, the percentage of women on FTSE 100 boards was 12% and this spawned the initial aim to increase this to 30%. To find out more about the 30% Club, visit https://30percentclub.org/about/who-we-are
For more on UCEM's diversity and inclusion objectives, visit https://www.ucem.ac.uk/diversity-equality-and-inclusion/