UCEM incubated social enterprise, Building People, becomes a fully fledged success story
Posted on: 4 August, 2021
Building People, whose mission is to improve equality, diversity and inclusion in the built environment, is now an independent entity.
Since its inception in 2018, UCEM has provided the enterprise with office space, founder job security and donations totalling £150,000. This gave Building People the perfect platform to deliver its collaborative 'dot-joining' activity, connecting people to opportunities across the built environment and enabling employers to engage with a more diverse range of talent.
With strong levels of support coming in from across the sector, both parties are in agreement that now is the time for Building People to fledge the nest and become a separate entity.
Significant names recently joining in to support Building People's vision of a better connected and more diverse and inclusive sector include the Royal Institute of British Architects (RIBA), Savills, the Royal Town Planning Institute (RTPI) and CBRE. Building People will continue to benefit from considerable ongoing commitment and support provided by UCEM, including £150,000 pledged over the next three years and UCEM's Principal, Ashley Wheaton, continuing in his role as chair of the board.
Building People will also continue to be supported by its other founding partners, the Chartered Surveyors' Company and the Chartered Surveyors Training Trust (CSTT).
It is an exciting time for the social enterprise as it announces its three-year plan, which focuses on five key areas:
Profile: Positioning Building People as the go-to source for equality, diversity and inclusion best practice and activities, and thought leadership in the built environment
Partnerships: Delivering maximum joined-up impact through the growth and development of Building People's supply and demand networks
People: Enabling equality of opportunity through the provision of a simpler and more supported user experience in a fragmented careers landscape
Policy: Aligning with and supporting the achievement and enhancement of relevant national sector policy and activity
Planning: Establishing a secure future for Building People as a sector-backed movement for collaborative change across the built environment.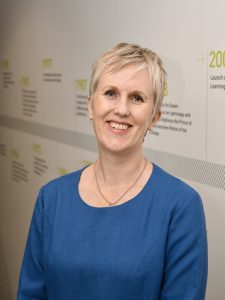 Rebecca Lovelace, Building People's chief dot-joiner, explains: "UCEM has been fundamental to the growth and success of Building People. The leadership and commitment from UCEM has enabled us to develop and launch our aggregating and connecting platform, providing individuals with a simplified user journey to access the multitude of career opportunities across the built environment – from work experience to events, knowledge, mentors, networks and jobs.
"We are incredibly grateful for all that Ashley and his team have done and are very much looking forward to continuing and developing this brilliantly collaborative relationship over the coming years."
For more on Building People, visit https://www.buildingpeople.org.uk/