UCEM host successful Alumni Social event in Central London
Posted on: 2 October, 2023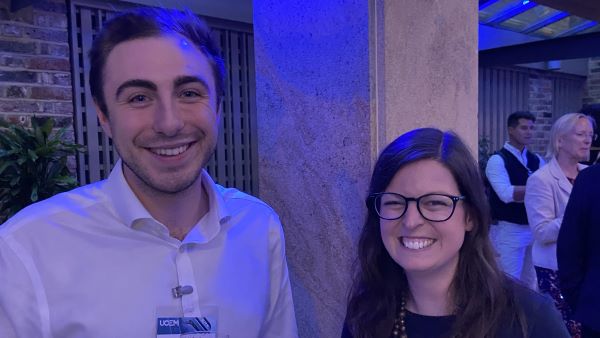 On Wednesday 27 September, UCEM hosted an alumni social event at The Orangery, No.11 Cavendish Square, in Central London.
This marked a return to face-to-face alumni events in the wake of the pandemic, and as such, alumni from a number of different graduation years were in attendance. There were also final-year students at the event, along with UCEM academics, staff, and members of the Board of Trustees.
The evening began with an introduction from Stephen Bartle, Executive Director of Business Development and Apprenticeships. He was followed by our guest speaker, Elfrida Hamilton-Russell, who leads the UKGBC leadership and learning portfolio and is instrumental in the upskilling and transformation of sustainability in the built environment.
In a speech that focused on the emotions and feelings behind the topic of sustainability, Elfrida made a fitting comparison to the social media app BeReal, challenging industry leaders in the built environment to call out the need for change and move from aspirations of sustainability to radical transformation.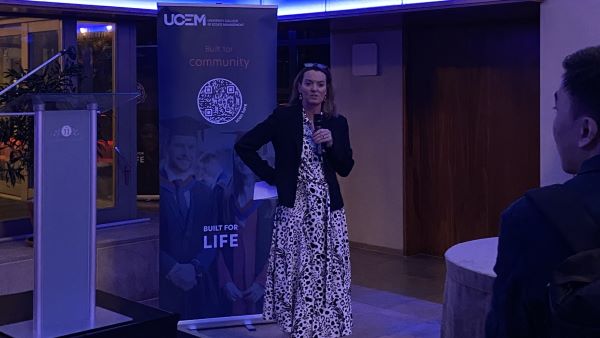 Dr James Ritson, the Programme Leader for UCEM's MSc Building Surveying programme, gave a speech after Elfrida where he pointed to the fact that, since the first episode of Seinfeld aired on Wednesday, July 5th 1989, we have emitted more than half of the carbon into the planet's atmosphere. In what was yet again a call to action for leaders in the built environment, Ritson made a compelling case for change:
"Sustainability is no longer a case of 'can we afford this', but a question of 'can we afford not to?'"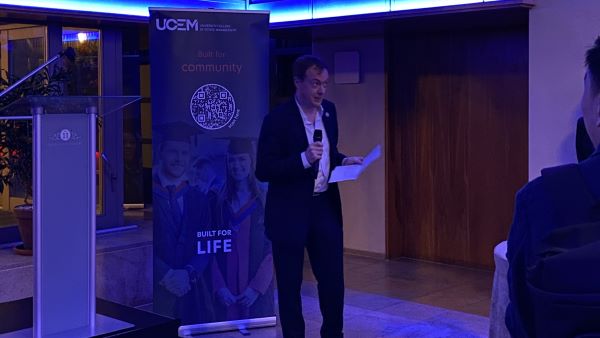 As Ekta Mirchandani-Khemlani, UCEM's International & Alumni Marketing Officer, commented:
"It was incredible to provide our alumni and final-year students an opportunity to meet face-to-face and reconnect with UCEM in person. I feel lucky to have shared in the evening's conversations, listening to a wealth of stories from our guests about their journey with UCEM and celebrating their recent successes.
"We trust our alumni left with new memories, newfound connections, and a renewed sense of inspiration, thanks to our exceptional guest speaker. The evening was hopefully the first of many, and I look forward to engaging with more alumni in future events." 
We will be following up the event in the coming weeks with snippets of our discussions with several alumni and members of the Board of Trustees. We will also be releasing further content diving into the themes of James and Elfrida's speeches.