UCEM gains indefinite degree awarding powers
Posted on: 7 September, 2022
UCEM's journey as an independent institution has gathered another significant milestone.
The institution has been successful in applying to the Office for Students (OfS) for permanent degree awarding powers – referred to as 'indefinite degree awarding powers' which is an authorisation given to higher education providers to grant awards without a time limit.
The indefinite degree awarding powers follows a decade of UCEM being awarded taught degree awarding powers which were renewable on a six-yearly basis. This latest milestone paves the way for UCEM to apply for full university title.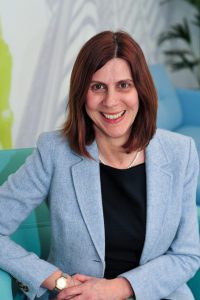 UCEM Deputy Principal, Jane Fawkes, comments: "UCEM has been on quite the journey since first seeking institutional independence from the University of Reading over a decade ago. Along the way, we have gained university college title, been successful in earning taught degree awarding powers, transitioned to wholly online education, moved to our new HQ in Reading, opened our first office in Hong Kong and celebrated our centenary in 2019.
"We have been successfully operating independently as a higher education institution for some time now and have been working towards full university title to support this process. Gaining indefinite degree awarding powers further demonstrates the quality of UCEM's provision, and most importantly its commitment to its students and employers. It further defines our place in the higher education landscape and brings full university title closer to fruition.
"This is an incredibly exciting landmark for UCEM as an institution and I look forward to delivering our vision to be the Centre of Excellence for Built Environment Education."
UCEM first gained taught degree awarding powers in 2012 when operating as The College of Estate Management. This was renewed by The Privy Council in 2018. Prior to 2012, UCEM had its programmes validated by the University of Reading and the Open University.