UCEM continues Building People support with £50,000 donation
Posted on: 3 September, 2020
UCEM has pledged support of £50,000 to enable Building People to work towards its aim of a more diverse and better connected Built Environment. Building People was founded in 2017 and secured initial donations of £50,000 from UCEM, The Chartered Surveyors Training Trust (CSTT) and The Chartered Surveyors' Company (TCSC) in 2018. Both UCEM and TCSC have committed to giving a further £50,000 in 2020.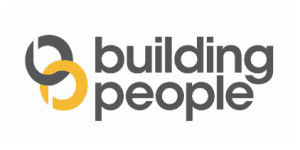 Phase one of the Building People launch has seen the aggregation of 1,000+ organisations and initiatives that provide work, learning or support opportunities across the Built Environment, as well as the bringing together of relevant information and resources from across the surveying profession.
Phase two sees the development of the connecting capabilities of the platform, as Building People provides technology to connect people to people (mentors/advice and guidance); a directory of learning and training opportunities, and an events directory; plus work vacancies (from work experience, to apprenticeships, internships, placements and jobs). This model will be white-labelled so that other organisations can benefit from the aggregating and connecting technology at a fraction of the price they would have to pay for independent development, creating a 'network of networks' using the same technology and all enabled by Building People.
Building People is also bringing together disparate providers that work with diverse audiences through the creation of communities, focused initially on young people, women, LGBTQ+, BAME, ex-military and ex-offenders.
Ashley Wheaton, UCEM Principal, explains why UCEM is keen to support Building People: "UCEM is proud to be a founding partner and continued supporter of Building People. Connecting the multitude of opportunities across the Built Environment is key to widening participation in industry. If people from all backgrounds can more easily find work, learning and/or support that is available from existing providers, then our industry will become more diverse and more innovative. It's win-win all round."
Rebecca Lovelace, Founder of Building People shares the impact that such support has had: "The visionary leadership and truly collaborative approach of our three founding partners has made the world of difference to Building People. We have a simple aim – to create connections across the Built Environment to address the industry challenges of skills, diversity and social value – and it has been the investment, passion and commitment from UCEM, the CSTT and TCSC that has enabled us to move from vision to reality, and from planning to delivery. We have over 60 industry supporters, but Building People would have remained a bright idea without the significant input from these three organisations that have all brought a holistic and inclusive approach to enabling change."
Visit www.buildingpeople.org.uk to find out more about Building People.