UCEM launches 'Be Part of the Change' to challenge lack of representation in built environment
Posted on: 9 October, 2023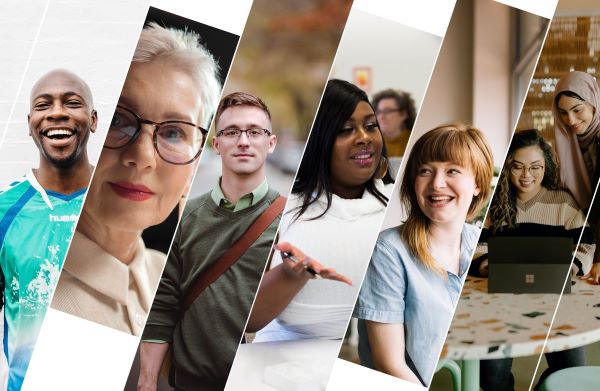 UCEM is proud to announce the launch of Be Part of the Change – our campaign to raise awareness and challenge the lack of representation within the built environment.
While the sector has made efforts to improve diversity and champion voices from under-represented backgrounds, there's still a lot that needs to change. Despite representing almost half of the UK's population, qualified female professionals make up only 18% of the built and natural environment workforce. What's more, over a quarter of Pakistani (35%), Indian (33%) and Black Caribbean (29%) employees feel they have been overlooked for promotion in the sector because of their ethnicity.
Over the coming months, we will be sharing the success stories of our under-represented students and alumni, hosting discussions on the challenges people from diverse backgrounds face when entering the built environment, and championing voices of influential leaders and figures from disadvantaged groups across the sector.
Our coverage will feature contributions and perspectives from an array of diverse backgrounds, including women, those from ethnic minority backgrounds, and those with experience of care.
As Charlotte Thackeray, UCEM's Outreach and Inclusion Lead, commented:
"The built environment should be as diverse as the communities it serves. It is always encouraging to see the steps the sector is taking to recognise what more it can do, but it is also important that UCEM highlights the success stories of its students and alumni to raise awareness of a more representative built environment."
If you would like to share your journey, please head to our webpage and complete our Get Involved form. Alternatively, you can reach out to us directly at bepartofthechange@ucem.ac.uk