UCEM apprentices win 'Most Promising' industry awards
Posted on: 8 August, 2019
Two UCEM apprentices' early success in the Built Environment sector was recognised at a civil engineering association's awards ceremony.
Alexandra Kosta and Shannon Rivolta, both Trainee Surveyors at highways maintenance and civil engineering firm, VolkerHighways, won Most Promising Apprentice and Most Promising Trainee Quantity Surveyor, respectively, at the CECA (Southern) Awards 2019 last month.
The awards celebrate the achievements of industry professionals across the south of England, with Alexandra and Shannon's awards success a glowing endorsement of their contribution to VolkerHighways so far.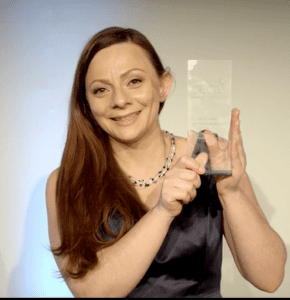 Alexandra, who, like Shannon, is studying on UCEM's Surveying Technician Diploma, commented: "I was encouraged to nominate myself. I've been in the industry for just over a year and have supported my firm's KPIs in that time, doing advanced coding and staying on top of the works schedule. I helped to significantly improve the work performance.
"It was amazing to win. I felt appreciated for the work I do. I felt a bit awkward as I'm someone who doesn't like to be the centre of attention but it felt really nice that my company appreciates my hard work.
"The apprenticeship has helped me to feel more confident when I have meetings with clients and I can now advise on legal aspects of works and provide suggestions about the work, having been a business administrator previously."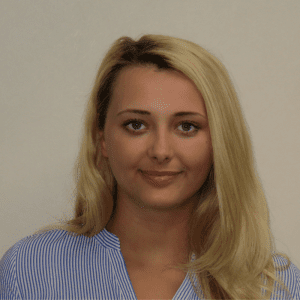 Shannon added: "I was overwhelmed with joy when I was told I have been nominated for the Most Promising Trainee Quantity Surveyor award. Just the nomination alone is such a great achievement and I could not believe it.
"When I realised I had won, I was speechless. It came as a great shock to me as I have always struggled with self-confidence so winning the award has helped me believe in myself. I'm grateful to my employer VolkerHighways for taking the time to write such a wonderful nomination and supporting me on my journey from administrator to trainee quantity surveyor.
"I have been able to apply skills learnt throughout the apprenticeship to my workplace and I believe this has had a positive impact on my career, gaining skills relating to personal effectiveness and time management."
As for the future, Alexandra stated: "I hope to finish my studies with UCEM this year with Distinction. I would like to carry on my journey and start a Quantity Surveying degree after my apprenticeship." Shannon commented: "I plan to stay within Highways, progress in my RICS membership and gain Assistant Quantity Surveyor title."
For more about the awards, visit www.ceca.co.uk/southern/lunch-awards/
Congratulations, both, and best of luck with your futures in the profession!