UCEM and DiverseCity Surveyors launch BAME mentoring scheme
Posted on: 8 December, 2021
UCEM and DiverseCity Surveyors have joined forces to launch a mentoring scheme designed to support black, Asian and minority ethnic (BAME) students succeed in the built environment.
An initial group of 16 UCEM students have signed up as mentees to the scheme and been allocated mentors with more experience in the sector who can provide advice and support throughout their journey.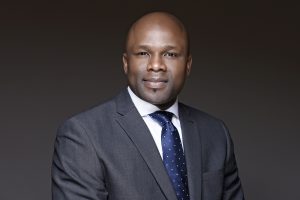 DiverseCity Surveyors founder and chair, Bola Abisogun OBE
DiverseCity Surveyors – the first RICS BAME network – works with its members to provide career advice, networking opportunities and professional mentors from the built environment to aspiring and qualified BAME surveyors.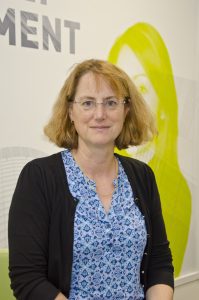 Nikki Bulteel, UCEM inclusion and employability manager, who set up the scheme with DiverseCity Surveyors founder and chair, Bola Abisogun OBE, said: "I'm delighted that we can work with DiverseCity Surveyors to offer high-quality and professional mentoring support to our aspiring surveyors.
"The mentees have been through a rigorous application process and are now working with their mentors to identify their goals for the forthcoming year. I am looking forward to seeing the impact of this opportunity for them."
Bridget Wells, UCEM careers and employability adviser, added: "UCEM recognises the positive impact of mentoring, and continues to offer a range of high-quality opportunities to our students. This year, our focus is on our work with DiverseCity Surveyors and our programme in Hong Kong which connects experienced professionals with UCEM postgraduate students.
"Our scheme encourages our students to take responsibility for a successful mentoring partnership which will set them up well as they plan their careers. DiverseCity Surveyors has been a fantastic and very professional partner to work with enabling us to offer this opportunity to our students."
The mentoring scheme initially runs from this month until next summer, at which point, there will be a review before it is re-offered to UCEM students in September 2022.
Karen Ching, assistant director at Deloitte UK, and Abdul Thahid, senior development project manager at Quartz Project Services, are just two of the mentors signed up to the scheme.
Karen commented: "I am super excited to be a mentor on this programme and look forward to sharing my experience and journey. This is a great opportunity for students to gain real industry insights from working professionals."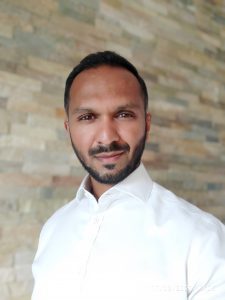 Abdul shared: "I am really excited to be part of a scheme that is supporting those in the early stages of their career journey. We certainly need more schemes like this.
"The built environment sector is not the most diverse and needs to do more in creating opportunities to attract and retain people from all walks of life to serve clients and wider society better.
"Diversity in thought is a key component of high-performing teams, and bringing people in and through the ranks from different backgrounds and cultures is part of the solution."
If you are a UCEM student from a black, Asian or minority ethnic background and would like to be partnered with a mentor from DiverseCity Surveyors from September 2022, contact Nikki on n.bulteel@ucem.ac.uk.