Two long-serving UCEM Trustees retire
Posted on: 3 January, 2019
Two of UCEM's longest-serving Trustees have retired.
Adam Marks and David Larkin, who have been on UCEM's Board of Trustees since 2006 and 2007, respectively, have stepped down after overseeing a period of great change for the institution.
Notably, David and Adam were part of the Board who made the strategic decision for the institution to become independent from the University of Reading and apply for taught degree awarding powers (TDAP).
David and Adam attended their final Board meeting last month (13 December), after which a small reception was held for them to mark the occasion.
UCEM Chairman, John Gellatly, said: "David and Adam have been a huge help since I joined as Chairman and, on behalf of the Board, I am truly grateful for the significant service they have given to UCEM.
"David was instrumental in UCEM's move to its new office at Horizons and Adam in his role of Chair of Nominations and Governance appointed Ashley [Wheaton] as Principal. These are just a couple of their important and hugely positive actions which have changed the institution for the better and it is only right that their role in UCEM's history is recognised.
"I wish them all the best for their well-earned retirement."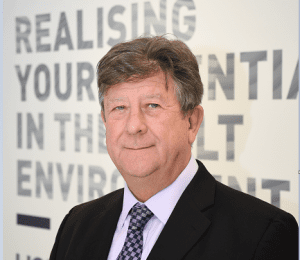 David's association with UCEM first began in 1966, when he studied full-time at the institution which was then based in London. Following his studies, David began his career as a Trainee Surveyor at Debenham Tewson and Chinnocks before spending nearly 30 years at Jones Lang Wootton. His work utilised his skills in leasing and development, valuations and property management and during his tenure as Trustee, David was Chair of the Finance Committee and served on the Nominations and Governance Committee. David was also Honorary Treasurer from March 2016.
David said: ""I was very pleased and proud to serve as a Trustee and be part of the huge transformation achieved over the last few years. Not only was my passion for helping to educate tomorrow's professionals furthered but I was also able to employ some of the skills developed in my career to good effect."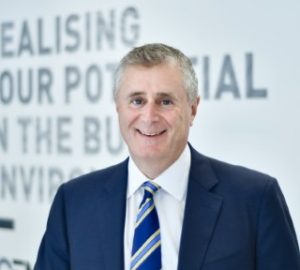 Adam is a Partner at Taylor Wessing LLP. His spell at Taylor Wessing has seen him serve the international law firm as Head of the Real Estate department from 2004-2007 and as Senior Partner from 2011-2017. Adam has also sat on the Executive Board and International Management Board at the firm. He has considerable experience in a wide range of commercial property issues having spent more than 30 years handling a variety of commercial and residential developments, investments, acquisitions and disposals.
Adam reflected: "To have been part of such an incredible organisation that has contributed so much to the Built Environment has been enormously rewarding and it has been both an honour and a privilege to have worked with so many talented individuals both on the Board and within UCEM itself throughout the last 12 years."