Nominations open for 2022 Alumni Award
Posted on: 7 July, 2022
Could you become just the eighth winner of the UCEM Alumni Award? Or do you know of a recent UCEM graduate who is making waves in industry?
UCEM is seeking nominations for its 2022 Alumni Award which will go to someone who graduated between 2013 and this year, and who has made a tangible impact on the built environment.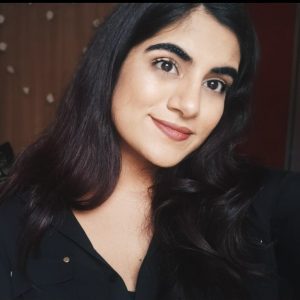 UCEM International and Alumni Marketing Assistant, Ekta Mirchandani-Khemlani, comments: "We know that the majority of our alumni go on to have hugely successful careers in the built environment and this award recognises the impact made by those more recent graduates of ours.
"This is your opportunity to recognise your own or others' achievements and celebrate them. Without you getting in touch, we are unable to recognise the good work you are doing, so I would encourage any eligible candidates to get nominating!
"At UCEM, we are so proud of our alumni's achievements and your nomination could pave the way to securing your seat at this year's Property Awards which is a fantastic occasion. I look forward to reading the nominations and joining the panel to whittle them down into what is typically a very competitive shortlist."
Head to the SurveyMonkey nomination form to submit your nomination before the deadline of midnight on Monday, 8 August. The UCEM Property Awards will be held in London on Thursday, 13 October.