New research calls for unified approach to UK real estate data standards
Posted on: 30 September, 2020
UK real estate data must be allowed to flow freely beyond the existing silos in order for the industry to flourish and standards have a key role to play in facilitating this.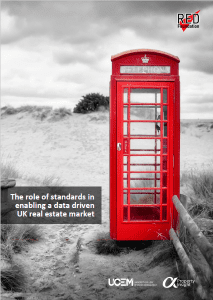 This is one of the key findings from the research report: 'The role of standards in enabling a data driven UK real estate market', authored by Dan Hughes and released today on behalf of the Real Estate Data (RED) Foundation.
The research explores the role of standards in ensuring an effective flow of data across the whole built environment, to set the scene for a sector-wide discussion on what is available, what is needed and the future role of people.
Among the additional insights included in the report, funded by UCEM's Harold Samuel Research Prize, are:
real estate has a well-established and robust set of standards
existing standards need to be more valued and more easily discoverable;
the value and cost of standards and data needs to be recognised fairly;
it will become increasingly difficult for professionals to have clarity regarding both data and the standards that influence it.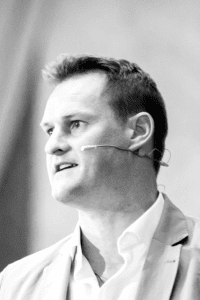 Dan Hughes
Dan Hughes, Director of real estate technology consultancy Alpha Property Insight, said: "I am delighted to have been able to write this report for the RED Foundation and am very grateful for the support of UCEM through the Harold Samuel Research Prize.
"The role that standards have to play in enabling a data-driven real estate industry is substantial, but it is also very complex. There are a number of challenges that must be faced at a sector level and whilst the way forward may not always be clear, it is not something that should be ignored."
Amanda Clack, Executive Director and Head of Strategic Advisory at CBRE and UCEM's Chair Designate, added: "This comprehensive and well written research is clear that as we see decisions increasingly based on data from the full lifecycle, and that whilst today have well-established standards, as we see asset types increasingly blur, new factors such as productivity, sustainability and wellbeing will rise up the agenda and be even more data reliant.
"The next steps are clear: improve discoverability, increase connectivity, understand value and clarify the role of people. Our role now is to work together to put these next steps into action."
To read the report, head to the research webpage.