New research calls for recognition of commercial opportunity over obligation in delivering goods or services to those with a disability
Posted on: 21 October, 2020
Showcasing 'gold' standards on inclusive design is critical to illustrate the commercial and social benefits of increased accessibility in the Built Environment for disabled people. Commercial value and consumer choice are two reasons why building owners or service providers should look beyond minimal legal compliance towards the commercial opportunities that an inclusive environment engenders.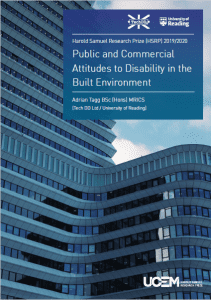 These are the headline recommendations in a new research report, funded by University College of Estate Management's (UCEM) Harold Samuel Research Prize and published today, titled 'Public and commercial attitudes to disability in the built environment'.
In addition to the call for better understanding of inclusivity standards, author, Adrian Tagg – Managing Director of Tech DD Ltd and Associate Professor at the University of Reading – recommends:
enhancing the public's awareness of good practice when it comes to showcasing the accessibility of the Built Environment; and
ascertaining the complex combination of needs to meet the access requirements of different disabilities to develop greater commercial awareness of access provision and the corporate, social benefits of this.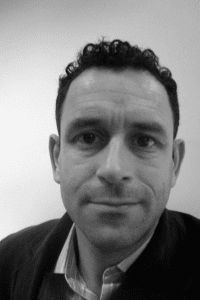 Adrian Tagg
Adrian commented: "25 years of legislation to prevent disability discrimination in the built environment has prompted changes in access provision, however, despite the overwhelming success of the 2012 London Paralympics, we're still a long way from delivering true inclusivity.
"It's evident that those working in the Built Environment and delivering goods or services perceive access differently to those with a disability. It's time for commercial organisations to embrace the opportunity over obligation and wake up to the realisation that providing accessibility is win-win for both business and society."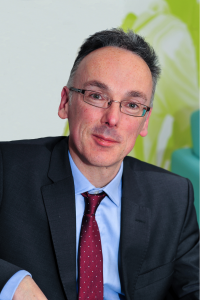 Aled Williams
UCEM's Director of Research, Innovation and Partnerships, Aled Williams, who coordinates the Harold Samuel Research Prize, added: "This report is a vital piece of research which highlights the huge potential which exists in the Built Environment to create an accessible and inclusive environment to better cater for disabled people.
"The research demonstrates how widespread disability is in the UK and how unsatisfactory the provision of facilities for disabled people is in commercial buildings and by service providers. This, clearly, is unacceptable and Adrian's recommendation of showcasing standards for inclusivity, thereby incentivising organisations to go above and beyond in catering for disabled people, is something I believe which could make a profound difference in the Built Environment if acted upon.
"I truly hope the sector sits up and takes notice of the research, with Adrian's research being the first step in a catalyst for further positive change in the UK for disabled people."
To read the report, head to the research webpage.