New report shows direct link between community and 'social capital'
Posted on: 12 September, 2019
At a special event at Blenheim Palace today, The Prince's Foundation with the University College of Estate Management (UCEM) published the findings of The Value of Community, a joint report which reveals a direct link between housing type and social benefits – so-called 'social capital'. The team at UCEM interviewed 850 residents at Poundbury and Fairford Leys to give a fascinating snap-shot into living, working and growing up in this particular type of housing development. Savills also produced a financial study to go alongside the report that reveals the long-term economic benefits of taking a sustainable approach to house building.
The Prince's Foundation gathered a group of influential landowners to share The Value of Community report findings and discuss live updates on exciting housing projects across the UK.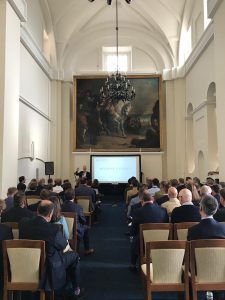 Ben Bolgar, senior director at The Prince's Foundation, told the audience: "Today's Value of Community joint report from The Prince's Foundation and UCEM adds to a growing body of evidence worldwide that suggests the homes in which we live, have a profound impact on our health and wellbeing.
"We need and deserve better standards of housing across the UK that promote long-term gains over short-term profits and build self-sustaining communities that will flourish for generations to come. Today's report highlights the very real benefits to landowners and developers of moving away from the catastrophe of the monocultural housing estate in favour of small towns that feel more like mini-villages, which are designed to be beautiful, fit seamlessly into their local landscape and are well-connected. It is heartening to see this style of community springing up across the UK in a slowly-growing movement towards ethical, sustainable developments.
"It is inspiring to see Poundbury and Fairford Leys bearing fruit financially and socially. Poundbury now ploughs £100 million into the local economy every year, which of course adds to a sense of pride and identity for those in the community. If more landowners, planners and developers could take this approach, we might find the wider market takes our lead and the face of UK housing is changed for the better. At a time when the UK Government has committed to 300,000 new homes per year, it feels like the perfect moment to grasp this opportunity."
For decades, The Prince's Foundation has campaigned for mixed-use, environmentally sound, walkable, mixed-use housing developments, which encourage communities and local businesses to thrive. Today's Prince's Foundation and UCEM joint report provides yet more concrete evidence that this approach results in social and financial gains long-term.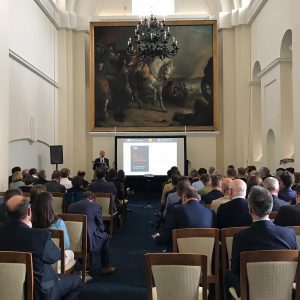 Ashley Wheaton, principal at University College of Estate Management, said: "This report provides fascinating insight into how walkability, accessibility, local identity and a strong sense of community spirit can make a new housing development thrive, and the positive impact of this on its land and property values. As well as scoring highly for 'social capital', Poundbury and Fairford Leys have both demonstrated more financial resilience to a market downturn compared to their neighbouring towns and typical suburban residential development.
"The findings provide clear evidence for why local authorities, policy makers, landowners, investors and developers should favour well thought out communities of which future generations will be proud."
Roger File, chief operating officer and property director at Blenheim Palace, said: "Today's findings from the Prince's Foundation and UCEM prove once again that community is what matters most when it comes to planning any housing development, whatever the scale. Under the Blenheim Estate Homes identity we are due to open our first development, Park View in Woodstock at the end of October this year, which is being built by our local homes builder Pye Homes, who we acquired at the end of last year to help us make our vision to create our own legacy reality. It is of course a nervous moment but also one that fills us with great joy and excitement for what lies ahead. We are delighted to host today's event bringing together some of the best and brightest housing professionals and we hope it inspires other great landowners to look for better ways to deliver housing."
The Prince's Foundation is a leading authority in the design and building world. The basis for today's report came from our Valuing Sustainable Urbanism report published in 2007, which demonstrated the financial sense of building mixed-use developments. More recently we published Housing Britain: A Call To Action, which is The Prince's Foundation's blueprint for achieving mixed-use, walkable developments. We also have a free online planning tool, Beauty In My Backyard [BIMBY], which draws on decades of planning experience to give a practical guide. These are just a few of a range of practical resources available for all those in the housing professions.