Join us at our Open Morning on 4 November
Posted on: 6 October, 2017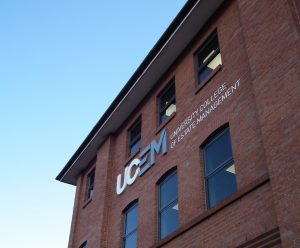 Representatives from our Construction and Real Estate faculties, as well as from our Admissions team, will be on hand to answer any questions attendees may have about studying online with UCEM.
Attendees will be taken through UCEM's Virtual Learning Environment (VLE), which is the online portal which hosts our students' learning materials, and can discuss how they wish to begin or further their careers in the Built Environment sector.
Tea, coffee and biscuits will be provided during the event which takes place from 10am until 12.30pm at our Horizons office on 60 Queen's Road.
To register, fill in the form which is available here.