HRH The Prince of Wales extends Patronage with UCEM
Posted on: 25 June, 2020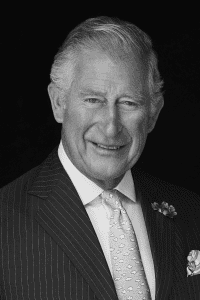 UCEM is honoured to announce that The Prince of Wales has agreed to extend his Patronage for a further term. HRH first became Patron of UCEM in 1998. UCEM has worked with HRH's Prince's Foundation on a number of Built Environment-related projects.
UCEM's ambition is to improve opportunities for people of all backgrounds to develop a successful career in property and construction. Ashley Wheaton, Principal of UCEM, comments: "I am delighted that The Prince of Wales has accepted our invitation to extend his Patronage. Our core purpose is to provide accessible education for students worldwide, from the widest range of diverse backgrounds. We are deeply appreciative of his ongoing support, as we strive to fulfil our vision to become the Centre of Excellence for Built Environment Education."
The Prince of Wales visited the University's headquarters in Reading during its centenary year in March 2019, where he heard how UCEM has adapted its teaching over the last decade to meet the changing needs of its global student population, by providing supported online education through its Virtual Learning Environment (VLE). He viewed a display of historic artefacts charting UCEM's one-hundred year history, including the provision of learning to Irene Barclay, who went on to become the first female Chartered Surveyor, and a variety of historical learning resources dating back to the Second World War.
Before leaving, The Prince of Wales attended a reception of trustees, alumni, students and staff, before unveiling a plaque to commemorate his visit.