Hong Kong-based UCEM mentors and mentees come together for networking evening
Posted on: 21 January, 2022
Alumni and students met one another in person at an event in Hong Kong to celebrate the success of UCEM's mentoring scheme.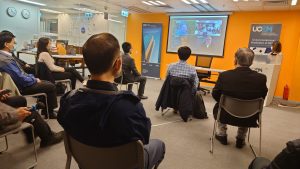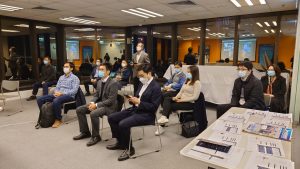 Eleven mentors and mentees attended the get-together last Friday, with UCEM dean of school (international), Tim Bennett, UCEM executive director – business development and apprenticeships, Stephen Bartle, and UCEM careers and employability advisor, Bridget Wells, all delivering addresses to attendees via a video link.
Dr Lobo Fung – the president of the Hong Kong Institute of Certified Property Managers (HKCPM) – was the guest speaker, providing an insight into the mandatory licensing system for the property management industry in the region.
(L-R) UCEM academic programme support tutor, Masumi Tam, Dr Lobo Fung and UCEM ambassador – Hong Kong, Gabriel Lee
Attendees were then invited to ask Dr Fung questions before networking with one another as the event came to a close.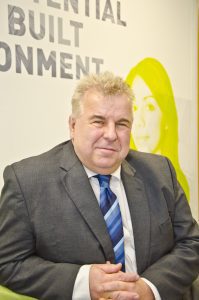 Tim Bennett commented: "It was wonderful to have the opportunity to thank those participating in our mentoring scheme for sharing their advice and guidance, and seeking it, respectively, which can only benefit all involved.
"With regards our mentors, it is wonderful that those who have studied with us, some of whom are now UCEM Honorary and Associate Fellows, and have experienced success in the built environment are giving back by assisting those earlier in their careers to emulate them. As former students of ours, their experience is relatable to current students and can serve as huge inspiration to ensure those on programme are successful.
"The scheme is hugely beneficial to mentees and I am glad so many have sought to utilise it. It would be wonderful for today's mentees to become mentors of tomorrow which would demonstrate the sustainable success of the mentorship scheme."
If you would like to learn more about the scheme, head to the Careers Service webpage.