Education Department implements successful anonymous forum post trial
Posted on: 3 August, 2022
Anonymous assignment forum posts could be here to stay after an encouraging pilot scheme led by two members of UCEM's Education Department.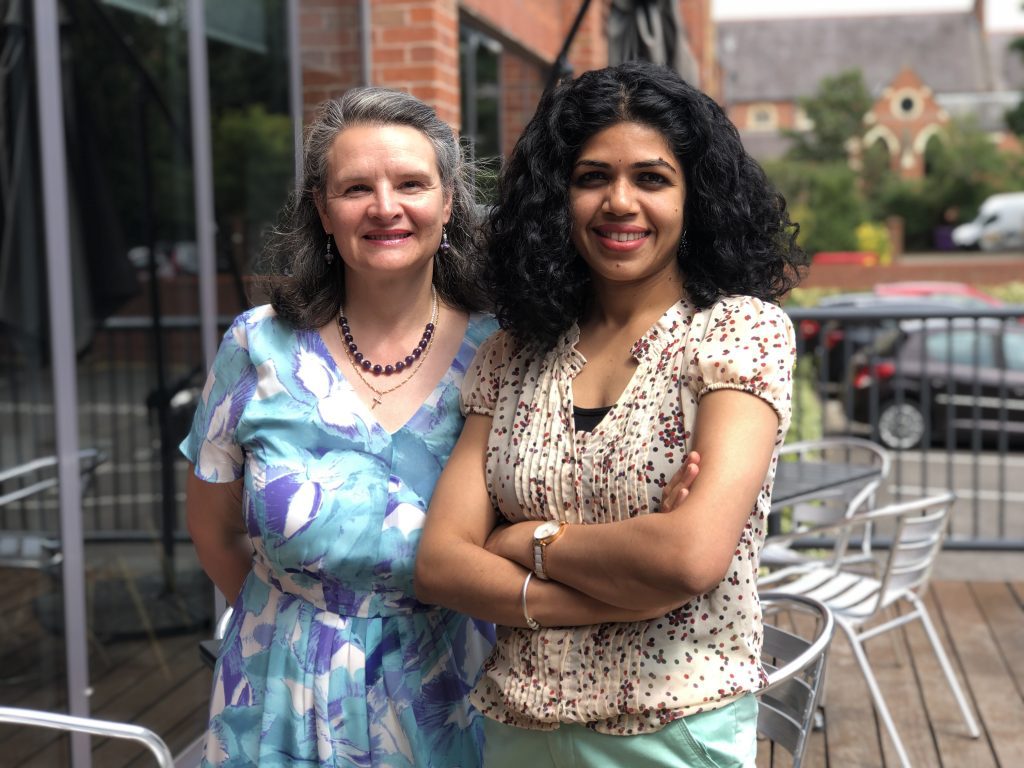 L-R: Hazel Lobo and Sharvari Balagatte Ramesh
UCEM Real Estate and Management Tutor, Hazel Lobo, enlisted the support of Learning Designer, Sharvari Balagatte Ramesh, after students on the Level 4 'Law for the Built Environment' module fed back that fear of appearing silly or not being sure whether to ask certain questions or not was stopping them from posting on the assignment discussion forum.
Identifying the need to anonymise responses to remove this barrier, Sharvari implemented anonymous assignment forums for the module's autumn 2021 cohort. Comparing responses with the 'People and Organisational Management' module studied at the same time by the cohort revealed that 121 discussions were initiated by students on the law module which had the anonymous function whilst just 51 discussions were initiated by students on the management module which didn't have the anonymous function. In addition to this, 88% of students who responded to a survey on the law module said they would like the anonymous post feature replicated across other UCEM modules.
Hazel comments: "At UCEM, we work really hard to identify and remove barriers to student success. Talking, and listening, to students is key to this.
"Once I had made the original suggestion for anonymous assignment forums, Sharvari was an absolute warrior at getting them implemented. Her persistence and passion paid dividends for students, and she is to be commended for this."
Sharvari adds: "As a Learning Designer, my job is to make learning simple, engaging and create opportunities for students to be successful in their programmes. The solution was implemented using the Open LMS Open forum and provided students with the opportunity to post queries anonymously. Although the default setting was anonymous, students also had the choice to 'reveal identity' if they wished to use this."
The Digital Education Team at UCEM is exploring further options to enable the incorporation of anonymous forums which, as shown in the pilot study, not only support students but also reduce staff workload. For more on the project, take a look at Sharvari and Hazel's post for the Online Education Team's blog.