College announces new Principal
Posted on: 2 September, 2013
The College of Estate Management has appointed a new Principal. Mr Ashley Wheaton will take the post from November 1st 2013 following the retirement of his predecessor Dr Ann Heywood.
CEM, based in Reading, is the leading distance learning provider specialising in property and construction, with 3,500 undergraduate and postgraduate students in 105 countries.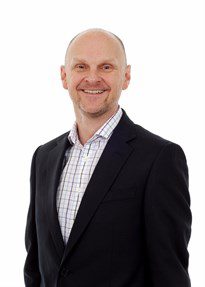 Mr Wheaton becomes only the College's ninth principal since it was founded 94 years ago.
In that time College of Estate Management has educated more than 150,000 students, many of whom have gone on to become leaders in the property and construction industries worldwide.
He joins at an important stage in the College's development. In January this year CEM became the first not-for-profit, solely distance learning institution to be granted degree-awarding powers – previously its degrees were validated by the University of Reading and the Open University.
Ashley Wheaton joins CEM from talent management solutions company SHL Group Ltd. Throughout a successful career, he has built up a wealth of experience in e-learning and training management, including his roles as Chief Executive of InfoBasis Ltd, and Director of Global Learning Services at Microsoft.
"I am proud to be joining the College at such an important moment in its long history", he said. "I'm honoured to have been given such a wonderful opportunity, and I look forward to leading the college forward over the coming years."
Following Ann Heywood's departure on July 31st the College's Interim Vice Principal Dr Randolf Cooper has stepped up to become Acting Principal. He takes on this temporary role to ensure continuity of leadership until Mr Wheaton takes up his new post.
Delva Patman, Chairman of CEM, said: "We are delighted to welcome Ashley Wheaton as the ninth Principal of the College of Estate Management.
"He joins us at a very exciting time of modernisation and we are confident that under his leadership, CEM can build further on the firm foundations already laid by Dr Ann Heywood. On behalf of the College's Trustees, I wish Ann all the very best for the future."
NOTES TO EDITORS
Founded in 1919, the College of Estate Management is a self-funded charity and the leading international provider of supported distance learning for real estate and construction professionals. The College's patron is His Royal Highness The Prince of Wales.
CEM has been awarded Taught Degree Awarding Powers by the Privy Council, which took effect from January 1st 2013. This gives the College the independence and flexibility to develop academic programmes more quickly in response to the needs of the industries and professional communities it serves.
CEM offers diploma, undergraduate and postgraduate courses. Designed for part-time study around work, CEM courses offer practical skills which build on a student's workplace experience and have a direct benefit in their professional life.
At any one time around 4,000 students from more than 100 countries are progressing their learning with CEM, taught by tutors with extensive industry experience.
CEM's active research programme makes a major contribution to knowledge across the profession, benefiting businesses, practitioners and policymakers alike.