CEM Alumni v CEM Students Cricket Match in Dubai
Posted on: 3 May, 2012
On 1 March 2011, organised by the CEM Local Network in the UAE, the first ever CEM-UAE cricket match was enjoyed by a large number of local CEM alumni, current students and their families.
The chief guest was an eminent CEM alumnus, Mr Charles Blincow, Director at Blair Anderson and ex-Chairman of RICS-MENEA World Region. Mr Blincow was delighted to note the growth of the CEM-UAE Local Network and encouraged current students and alumni to develop their careers through CEM Education.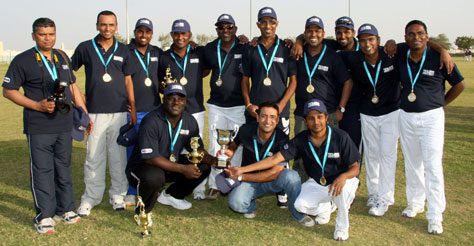 The match was won by the student team and Mr Blincow presented trophies to both teams and to the best fielder, bowler and batsman.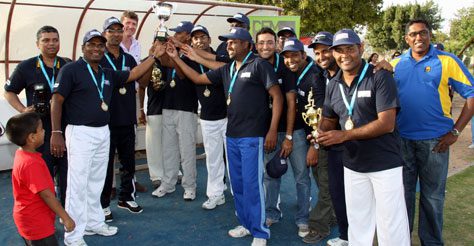 Outside the UK, in places with a large number of CEM students, local networks provide a contact point for students to seek mutual support. The local network leader co-ordinates open evenings, CPD talks and other student and alumni activities.