Best student on course to join husband as a graduate in the BCSC Diploma in Shopping Centre Management
Posted on: 26 July, 2012
Marie Gribben, Deputy Manager at Middleton Shopping Centre, Lancashire, has just been awarded the BCSC Prize for Best Student in Year 1 of the BCSC Diploma in Shopping Centre Management at the College of Estate Management (CEM).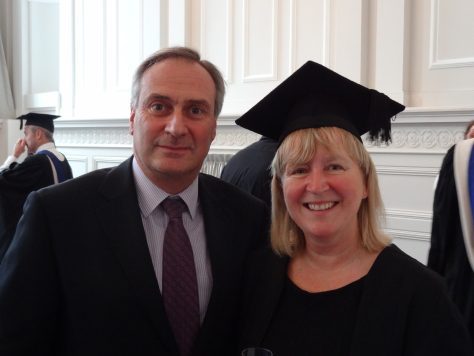 Marie, who hopes to complete the course next year, enjoyed the day immensely. According to Marie 'I smiled all through the event, the BCSC President, Peter Drummond, said to me after the presentation that he could see from my smile that I thoroughly enjoyed the whole occasion'. Marie added 'it has made me even more determined to complete this course!'
Marie's husband, Chris, is also a past student of the course. So, it looks like CEM is on course to have its first husband and wife team to have completed the BCSC Diploma in Shopping Centre Management.