Apprentices, employers and staff celebrated through inaugural UCEM Built Environment Apprenticeship Awards
Posted on: 17 February, 2022
Outstanding individuals were championed during the inaugural UCEM Built Environment Apprenticeship Awards last week.
Chartered Surveyor apprentice, James Doyle, won the UCEM Apprentice of the Year prize, Lambert Smith Hampton (LSH) talent & development manager, Mark Winsor, was named Employer Representative of the Year and UCEM head of apprenticeship outcomes, Becky Bickerton, was awarded the UCEM Staff Member of the Year accolade.
A total of 75 nominations were received across the three categories, with shortlisted candidates being announced in the lead-up to last week's prizewinner announcements – all chosen by a senior panel of UCEM staff – on UCEM's social media channels.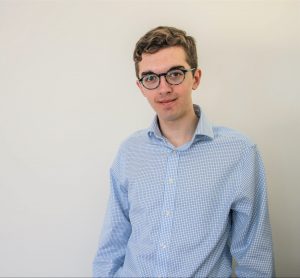 James Doyle
James, an undergraduate surveyor for Paul Airey Surveyors Limited, commented: "I feel overjoyed and humbled to win this award. It is not something I ever expected.
"I must place on record my thanks to my employer, Paul Airey, and everyone at UCEM for its employees have done to support me throughout my studies. Without their time, care and attention this would not have been possible."
The panel chose James for his leadership and willingness to put himself forward for a variety of projects.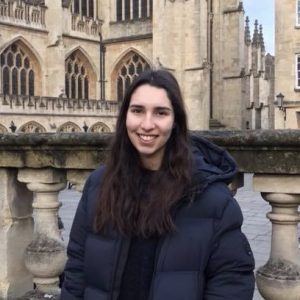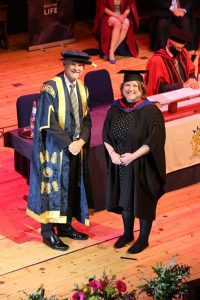 (L-R) Tafataona Chakadini, Madeleine Maine and Michaela Ukereghe
Three apprentices – Tafataona Chakadini, Madeleine Maine and Michaela Ukereghe (all from the Valuation Office Agency (VOA)) – were highly commended in the category which was for any current UCEM apprentice who has shown academic excellence in their degree, contributed to a significant project at work or made an outstanding contribution during their apprenticeship.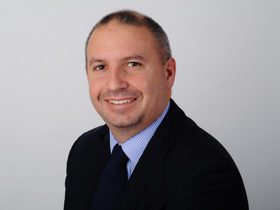 Mark Winsor
Mark, who drives the apprenticeship programme at LSH, said: "Thank you to everyone involved in this award – I really wasn't expecting it! It is very rewarding to work with UCEM to recruit ever-growing numbers of apprentice surveyors across our offices who are excited to begin a career in the industry.
"Apprenticeships are a great way to recruit diverse talent and help develop their professional and personal skills from an early stage. We are committed to continuing to improve our apprenticeships scheme and look forward to working with UCEM to achieve this."
Mark was recognised by the panel for his constant support and passion for apprenticeships which shines through his interactions with UCEM.
Malcolm Lytton and Ruth Davidson, a chartered building surveyor and chartered surveyor apprenticeship manager, respectively, at the VOA were highly commended in the employer representative category, with nominees from an employer whose apprentices study with UCEM and has provided exceptional support to their apprentice/s, developed an outstanding apprenticeship programme or has made a valuable contribution related to apprenticeships.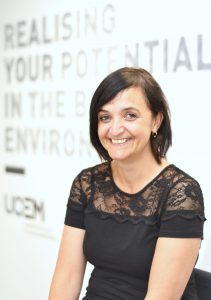 Becky Bickerton
Becky commented: "I am completely shocked to have won this award and I want to dedicate it to my amazing team who do an incredible job of supporting apprentices each and every day. Thank you to those that nominated me. I really do appreciate it and feel very proud."
Becky was selected by the panel for her efforts in going above and beyond to support both staff and employers, and her huge impact on apprenticeships at UCEM.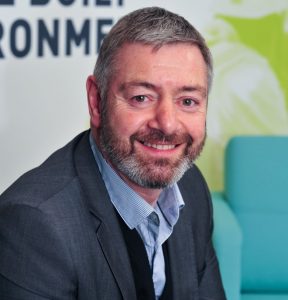 Martin Cawley
The category was for any member of UCEM staff that has made a significant contribution towards the development of apprenticeships, including exceptional support to an apprentice, championing apprenticeships within the workplace or in service to apprenticeships. Martin Cawley, UCEM associate director – business development, was highly commended.
For more about the awards, all the nominees and the nominations themselves, take a look at our awards webpage.