Alumnus named this year's rising star at Government Property Awards
Posted on: 5 May, 2021
A UCEM alumnus described himself as 'over the moon' after being recognised as the 'rising star' at the Government Property Awards 2021.
Roy Albert, a lead surveyor from the Valuation Office Agency (VOA), won the Rising Star award at last week's online event.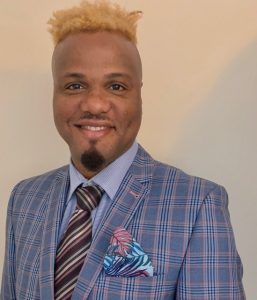 The award goes to someone in the first five years of their property career who has made outstanding contributions to their area of work, while maintaining progress in growing their knowledge, skills and experience.
Roy, who studied on our Chartered Surveyor apprenticeship (Real Estate Management pathway) commented: "I am absolutely over the moon and totally proud and excited to have been considered [for the award], never mind winning!"
The award criteria also states that the winner should demonstrate how they have made substantial achievements already and the potential to succeed further.
Roy added: "I believe I was selected due to my journey, including being the first apprentice from the Valuation Office Agency to qualify as a chartered surveyor. I was also part of one of the first cohorts to sit APC online.
"I am an RICS APC assessor, a consultant for Property Elite and an admin for Surveyor's Hub via Facebook. I have been actively helping other graduates and new entrants to the Valuation Office Agency. I am also an ambassador for LionHeart."
The Rising Star award is the second Roy has won already during the early part of his career after winning the VOA's Garner Award for personal achievement last year.
Reflecting on the impact of such recognition, Roy said: "This has further enhanced my objective to help others and increase my knowledge and understanding of the built environment beyond my valuation pathway."
To find out more about the Government Property Awards, head to the event webpage.