Nominations for UCEM's Built Environment Apprenticeship Awards 2024 now open
Posted on: 3 October, 2023
In February of next year, UCEM will be proud to host its third Built Environment Apprenticeship Awards presentation – an annual networking event and celebration coinciding with National Apprenticeship Week.
This ceremony is intended to celebrate and recognise apprentices, employers and UCEM staff for their hard work and dedication running apprenticeships across the sector.
Today, nominations for our 2024 awards have opened and we need your votes.
The awards are split into several categories:
Employer Representative

Large Employer (250+ employees)
SME (less than 250 employees)
Public Sector

Apprentice of the Year

1 award for Postgraduate
1 award for Undergraduate

Rising Star
UCEM Staff Member of the Year
The nominations will be received by a panel who will decide on shortlisters and winners. This year's panel consists of:
Ashley Wheaton, Principal of UCEM
Kim Davies, Head of Marketing, Communications and Brand at UCEM
Debi Gaskin-Palmer, Apprenticeship Funding and Compliance Officer at UCEM
Misa Von Tunzelman, Head of Corporate Affairs and Marketing for Lendlease in Europe and Independent Trustee at UCEM
Christopher Costigan, University Secretary and Director of Strategic Delivery
Hannah Peck, UCEM's Events and Communications Manager, commented:
"The purpose of these awards is to celebrate everything to do with apprenticeships and the ceremony really is the highlight of my year. I feel really lucky that I get be involved from beginning to end – reading the first nominations as they get submitted, all the way through to seeing the winners awarded on the night. It really shows how important apprenticeships are."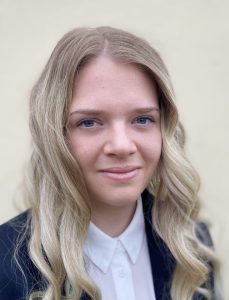 The closing date for any submissions will be midnight 3 December.
As Tamzin Love, recipient of the Rising Star at the 2023 awards ceremony, commented last year upon receiving her award:
"It's absolutely brilliant. I was not expecting it at all. And it helps energise me moving forward. But without the time, care and attention from all my colleagues helping me and supporting me, this would not be possible. So I am very, very grateful for that."
To learn more about the award categories and make your nominations, visit the webpage.