Why we love building control – employers' perspectives
Posted on: 26 April, 2022
The building control profession is one of the lesser understood roles within the built environment so we decided to speak to some people that have been working in it for a while to share their perspectives.
Answering our questions are Paul Armstrong, training and academy lead at Assent, Stephen Barnshaw, associate director-technical at jhai, and Felicity Allerton, office manager at SOCOTEC.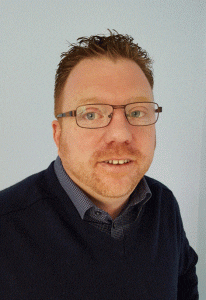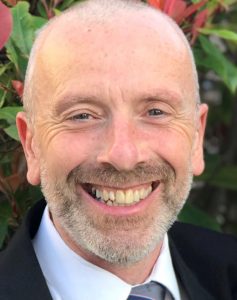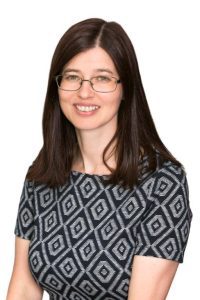 L-R: Paul, Stephen and Felicity
How did you get into building control?
Paul: When leaving full-time education at 18, I was enrolled at university to study building surveying on a full-time basis.  During the summer break, my local authority advertised for a trainee building control surveyor and the prospect of training on the job with a part-time degree, whilst earning a salary, was very appealing. I applied, got the position and nearly 30 years later, I'm still in building control.
Stephen: Having graduated from university in the mid-1980s, I was back home in Manchester mostly enjoying the music scene and nightlife (plus a few hours in the day when I worked as a land surveyor for Manchester City Council). At that point, I realised that my love for land surveying was not going to pay the bills. Following the publication of the 1984 Building Act and 1985 Building Regulations, there was a huge growth in demand for building control surveyors in local authorities across the country. After a number of interviews, I accepted a post as an assistant surveyor on a career-graded pathway at Oxford City Council, having fallen in love with the city during my interview visit.
Fliss (Felicity): I started my life in building control within the technical support team. I quickly realised that I had joined a fantastic industry that actively improves the entire build of construction projects. During my 16 years with SOCOTEC Building Control, I have learnt, listened and absorbed everything I can, developing both my skills and a core understanding of the industry. I believe passionately in building control and am now in a position to deliver the quality, compliance and training for the company.
Why do you love working in building control?
Stephen: What's not to love? I have been blessed to wake up every morning with no feeling of dread for the day ahead. I knew that I had a love of buildings and construction but, at university, I realised that quantity surveying wasn't the route for me. Working in Oxford gave me access to some spectacular buildings, both modern and historic, plus a whole range of different types and ages of housing. I get to see such a large portfolio of work of such dizzying variation that you cannot fail to be interested and challenged.
It's also that unique blend of work that combines a construction expertise with a strong understanding of building standards law and a role in shaping the built environment so that it is safe, healthy and accessible for everyone.
Paul: Helping to make a difference to our built environment by ensuring we create safer and more ecologically friendly buildings. I also love the variety: no two days are exactly the same. I interact with a range of people, professions and buildings, both on-site and behind a desk.
Fliss: The people who make up the building control profession are an absolute joy. My whole team are incredibly sincere and down to earth and that makes it a very rewarding sector to work in. No two days are the same due to the nature of the construction industry, which keeps every role within the team fresh and challenging. Having said that, the consistently pedagogical nature of our approach enables us to be an anchor within every project and to every client.
What's your role in training up the next generation of building control surveyors?
Stephen: At jhai, I am technical director, meaning that I am the lead for all things technical and training-based. We are at a point in time when the industry is going through considerable change from a regulatory perspective. There is a chronic shortage of building control surveyors, or building inspectors as we are to be known when the new register of inspectors is created under the proposed Building Safety Act. Like its predecessor, The Building Act in 1984, it will be the catalyst for rapid growth in the profession and we are developing strategies now for attracting new people into the profession and showing them what it has to offer.
Paul: I head up the training academy here at Assent Building Control.  As well as being mentor to two trainees, I help to ensure our comprehensive in-house training complements the formal study undertaken by trainees.  We run regular online events and face-to-face workshops, as well as competency assessments and mock professional interviews for those approaching full professional membership to a chartered institute.
Fliss: I have the enjoyment of positively promoting building control as a diverse and rewarding career to anyone who will listen. I facilitate our internal apprentice programme in collaboration with UCEM, which includes mentoring our apprentices, delivering training and supporting their professional development. We are actively preparing for the changes that will come following the Hackitt Report within the Building Safety Regulator.
Why should someone think about joining the building control industry?
Paul: Building control surveying offers a fantastic opportunity to develop a wide understanding and knowledge base for construction professionals through the variety of work we experience, and the industry offers extremely competitive financial rewards too!
Fliss: The construction industry itself is at the forefront of so many goals, from applying pioneering technology to helping combat the climate crisis to delivering the social change required for 'levelling up'. Building control is a crucial part of all of that which makes it an incredibly interesting and challenging industry to work in. Not only that, but the career progression within building control is fantastic and, if you love the industry as much as we do, it is a career for life.
Stephen: 2022 like 1984, is one of those moments that define a profession and we, as experienced building control surveyors, must embrace the potential for change and development that the Building Safety Act will bring forth and help young people and career-changers to view the profession as the stimulating and rewarding opportunity we know it to be.
Anything else that you would like to add?
Paul: Generally, building control surveyors stay in the profession until retirement. There must be a good reason why…
Stephen: My 35 years in building control have provided me with an amazing career and one that I would have no hesitation in encouraging someone to consider.
If you would like to find out more about building control then you can head to our programme page, or apprentice programme page.