Who can be an apprentice?
Posted on: 7 February, 2023
Why apprenticeships aren't just for school leavers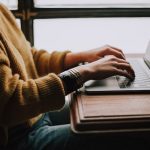 This National Apprenticeship Week (#NAW2023), we're setting out to bust the myth that apprenticeships are only for young people who don't want to go to a traditional university. We've spoken to some of our shortlisted nominees for our UCEM Built Environment Apprenticeship Awards, to ask them about the main reasons why someone would choose an apprenticeship.
This is what they said:
---
"Apprenticeships can be an excellent way to accelerate a career pivot, offering the chance to gain a valuable qualification alongside practical, paid experience, in a small number of years.
To make a career change
Apprenticeships are a great route into a career change, especially for people who are older and have responsibilities such as families and bills that prevent them from enrolling in full-time study.
Often, someone who has advanced to a certain point in their career and wants to change fields can't spend 5-10 years climbing the ladder. Apprenticeships can be an excellent way to accelerate a career pivot, offering the chance to gain a valuable qualification alongside practical, paid experience, in a small number of years.
Luke Standen joined the Army aged 18 where he served for 8 years. When he returned to civilian life, a friend helped him gain a role in manufacturing as a supervisor, but Luke didn't feel his long-term future lay in the industry. "I enjoyed it to start with, but then I was just going through the motions", he explained. Luke began part-time study at UCEM to develop his interest in building pathology, before securing a place on a building surveying apprenticeship scheme.
Carl Wright enrolled at UCEM after a successful 9-year career in a niche area of data analytics. He explained that he had "hit a ceiling" and wanted to move into a broader field with more opportunities for progression, and settled on quantity surveying.
With a new baby to care for, Carl needed to consider the amount of time he could take to retrain in a new field: "I wanted something that was two to three years maximum, because I knew I could keep that going," he said. "I didn't want something that was going to take me five years, because I could imagine momentum being lost." He is now enrolled on a Masters apprenticeship programme.
As an alternative to university
Apprenticeships are a great option for any young person who chooses not to attend a traditional university – for whatever reason.
The key factors that have influenced our school leaver apprenticeships to choose this route are:
Even though many of our apprentices achieved the grades to attend a traditional university, they did not want to take on a five-figure amount of student debt to study full-time when they could earn a wage while still attaining a degree.
One of our fourth year degree apprentices, Annabel Huffer, said: "I always knew that I didn't want to go to a traditional university. It wasn't going to suit me at all, despite being quite academic." Annabel explained that she wanted to enter the workforce while studying to become a Chartered Surveyor: the apprenticeship was the ideal route to achieve this.
Apprenticeships are a great option for visual learners who like to be able to apply their knowledge to practical situations. Many of our apprentices have commented on how closely linked their courses are to their work, and how they feel this consolidates their learning.
Michael North-Ridge explained: "The main reason I decided to do an apprenticeship is because I'm a hands-on visual learner. I was never fond of the traditional route of university. I like to be in the workplace and have control of what I'm learning."
Not everybody can move away from home for three years to study. Apprenticeships are a great choice for people who need to work or who cannot move away from home for whatever reason. Jodi-Ann Morgan had already applied to university when a change of circumstances meant she was "slingshotted into adult life". Living on her own, with bills to pay, meant Jodi needed to start working earlier than she had expected. Her tutor at the time encouraged her to apply for an apprenticeship as a way of working, earning and studying at the same time.
For professional development
The third, and perhaps least obvious, group to benefit from apprenticeships is those who undertake them to progress further in their current organisations.
Employers can use their apprenticeship levy funds to invest in existing employees, and support them to gain further qualifications to enhance their progression in the organisation. This might take the form of a more senior position, or moving into a more specialised area of the business.
Apprenticeships are often a valued chance for older employees to gain higher education qualifications that they perhaps weren't in a position to attain earlier in their lives.
Riyaz Caratela worked in property finance for Leicester City Council for 18 years before a new manager spotted his potential and gave him the opportunity to enrol on a real estate apprenticeship at UCEM.
When Riyaz's manager suggested he consider the apprenticeship, he "took it with both hands" as he recognised it as "a fantastic opportunity", adding: "It's a lot of work, no doubt, but it opens doors for you that you couldn't have imagined."