Victoria Davoren – 2023 Shortlisters
Posted on: 10 February, 2023
People & Development Senior Associate, Gardiner and Theobald LLP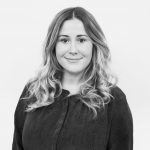 Victoria is a People & Development Senior Associate at Gardiner & Theobald where she helps develop early experience talent.
Having been at the company for nearly 8 years, Victoria has supported early experience talent through the graduate and apprenticeship programmes. She sees a whole host of advantages of the new apprenticeships compared to old trainee programmes as it enables collaboration with academia.
"We really saw apprenticeships as an opportunity to collaborate. With traineeships before there was that disconnect, whereas you must work together with an apprenticeship for it to be successful – the apprentice, the university and the employer."
Victoria also points out that apprenticeships encourage a more diverse talent pool, offering the opportunity to earn while learning on the job.
One of the most rewarding parts of her role is helping a young person go from starting their first job to becoming a chartered surveyor four years later.
The majority of G&Ts apprentices attend UCEM with the distance learning offering a great level of flexibility.
"It's the best opportunity to have that flexibility with our apprentices. So they're not missing out on a really exciting opportunity to do a site visit or have a client meeting they can attend. Having that flexibility is really beneficial"
In an illustration of Victoria's point about collaboration, her nomination for the Employer Representative award came from the apprenticeship team at UCEM:
"This nomination has been made in recognition of Victoria's extensive knowledge of preparing Gardiner and Theobald employees for their Assessment of Professional Competence with the RICS, the way this she has applied this to ensure the success of their apprentices and her willingness to share this expertise with UCEM staff and other employers."
Victoria says being nominated for the award came as a "lovely, pleasant surprise", adding: "We've built a really good working relationship with UCEM over the years, so it really means a lot. It's a real honour to be acknowledged, so thank you!"
2023 Winners >