UCEM to explore challenges of gender equality with research grants
Posted on: 24 January, 2023
In the built environment sector, one of the world's most significant challenges still prevails – gender equality. UCEM is proud to have won three externally funded research grants from the British Council, which will explore this topic and could influence and champion change for gender equality.
---
This important piece of work aligns to UCEM's ambition to improve the support for women's education and careers in STEM (science, technology, engineering and maths) within the built environment. We are fully committed to, and recognise the benefits of, a diverse student cohort and workforce and want to help address the long-standing deficit of women practitioners in the industry.
These exciting projects, which have secured an award of £73,150, will be led by Dr Muhammad Rana and supported by other UCEM academics including Professor Angela Lee and Dr Wendy Finlay.
£24,600 for 'Gender, education, and career; improving transitions for women from higher education to employment in Egypt.'
According to the Global Gender Gap Report (2015) and the World Bank (2016), thirteen out of the fifteen countries with the lowest rates of female workforce globally are in the Middle East and North Africa (MENA). It is estimated that this accounts for 27% of income loss due to the gap in female workforce participation. A study in Egypt remarks that while the country seems to have successfully prepared female engineers, the difficulty confronting these engineers starts after graduation when they are looking to enter the workforce (Adams & Miller, 2016). Therefore, investigating the factors that lead to this drop is crucial for understanding and tackling the problem to minimize the gender equality gap in Egypt.
£24,600 for 'Furthering gender equality in Jordanian higher education and leadership via societal and structural changes.' In partnership with Philadelphia University, Jordan.
The inequality and inclusion of women in leadership of academics is a common problem worldwide. In the UK, the gender imbalance is severe at the executive management level (Davies, 2015), similarly women are underrepresented in university leadership roles (Morley, 2013). Across the sector, 27.5% of academic managers and 20.5% of professors are female, and only 17% hold the top vice-chancellor and principal roles. If the UK stats are bleak, the stats for Jordan are a wider cause for concern, something this research will aim to address.
£23,950 for 'Levelling up STEM! Towards gender equality in the pathways to Jordanian Higher Education and employability.' In partnership with the Hashemite University, Jordan.
With a literacy rate of over 98% (World Bank, 2018), Jordan can proudly boast that it is one of the most highly educated countries in the region. UNESCO reported in April 2022 that the proportion of female students in the natural sciences, medicine, dentistry, and pharmacy was more than 60%; however the figure in other areas of STEM is disparate, with engineering being a low 28%. Whilst females are not restricted in curricular choice, somewhat tangible and intangible societal and cultural constraints impede work opportunities in certain disciplines. This piece aims to look at how gender equality in STEM areas can be improved.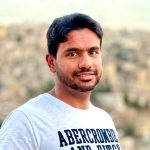 Research lead, Dr Rana, said, 'Research is vital and is an answer to many growing issues around us today but it is extremely difficult or sometimes impossible to pursue it without dedicated funds. Therefore, the three prestigious and very competitive grants that we have won from the British Council worth £73k on the extremely important topic of Gender Equality, specifically in Jordanian and Egyptian education and industry sectors will ensure the projects are delivered successfully, creating wider impact. These projects will set up consortiums of critical stakeholders who will investigate, collect and analyse data from partner countries, publish outcomes, build the capacity of relevant people, and ensure that this project delivers substantial and lasting change in gender equality.