UCEM Property Awards 2020 – Interview with a past winner: Emma Martinez
Posted on: 13 October, 2020
We will be hosting the 33rd UCEM Property Awards on Thursday, 15 October. Due to COVID-19, we will not be able to hold this in person but we will be sharing videos and announcements throughout the day on our social media channels to celebrate the achievements of our nominees and winners.
The event will see a sixth person receive our Academic Excellence Award since it was added to the Property Awards in 2015.
The Academic Excellence Award recognises the academic excellence and quality of a student's research/dissertation submission.
The fifth recipient of the Award was Emma Martinez – a Building Surveyor at Hollis – who was recognized for her exceptionally well-written project entitled: 'To what extent is London's football heritage being lost in the rush to replace and adapt historical stadia that are no longer considered fit for purpose?'.
We caught up with Emma to discuss last year's Awards, what she has been up to in the 12 months since picking up the trophy and what message she has for this year's nominees.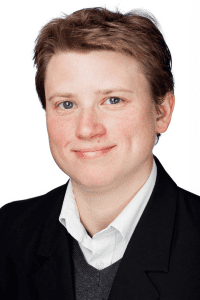 What are your recollections of last year's Awards?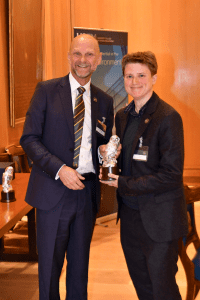 "I was so surprised to have been nominated for such a prestigious award and I really enjoyed the opportunity to meet the other nominees, university staff and people from across the property industry.
"I still remember how surreal it was when reference was made to my dissertation on football stadia and my name was read out as the winner. It was such an honour to have been selected, particularly given the calibre of the other nominees. It was certainly an unforgettable day."
Has anything changed for you since you won the Academic Excellence Award?
"Since winning the award, I have been continuing to gain experience as a Building Surveyor at Hollis and am still working towards my APC. I really enjoy the variety that the profession presents."
How have the last 12 months been for you?
"This year has obviously been a challenging one for everyone, given the effects of the pandemic, so it's been a bit of a rollercoaster having to adapt to the many changes. I now work from home and cycle to most of my inspections across London to avoid public transport, which is a bit of a change; however, I'm delighted that work is busy and that I am continuing to gain valuable experience as I work towards becoming Chartered."
Do you have a message for this year's nominees and/or those students beginning their dissertation projects?
"Firstly, congratulations to all the nominees. It's such an amazing accomplishment to undertake such a big research project, particularly part-time, and all of the topics this year sound very interesting. I hope you all enjoy the celebration of your achievements.
"To those just beginning the process, it's vital to have a strong interest and passion for your area of research, as it will become a huge part of your life."
What are your future aspirations within the sector?
"My big ambition is to become a Chartered Building Surveyor and continue to gain a wide breadth of experience across the profession."
Thanks for the update, Emma, and best of luck with your APC!
To keep up-to-date with the build-up to this year's Property Awards, follow us on Twitter, LinkedIn, Facebook and/or Instagram.