Turning the dial on gender inequality: Guest article by our gender balance student ambassador, Tom Bristow
Posted on: 23 December, 2021
Our gender balance student ambassador, Tom Bristow, comments on recent news stories highlighting gender inequality in this guest article…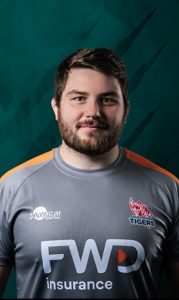 There have been some great articles released over the past couple of months promoting women within senior leadership roles. Cranfield's '100 Women to Watch' is a great reminder of how the senior workplace is changing with emphasis on equality, diversity and inclusion in the boardroom which is gathering huge momentum.
Furthermore, there was a landmark change at Walt Disney with the election of Susan Arnold as chairman of the board – Ms Arnold being the first woman to be appointed as chairman of the board in the company's 98-year history! This is a great statement of how times are changing from such a prestigious company.
Is this a positive on how women are seen within senior leadership roles in top companies? Or is this just highlighting how media attention is needed to spark a mindset change to achieve equality in the workplace?
Personally, I believe media attention is still needed to highlight gender equality differences as many people do not know what is occurring or are still ignorant.
A case in point being the recent footage of a male pitch invader taking a selfie during a women's football match which went viral. Nothing was immediately done and there was no intervention apart from a player barging the invader to the floor! (Superb!)
This highlighted that the Football Offences Act did not extend into the women's game due to women's football not being mainstream at the time of the Act being published.
These offences should apply to all women's football matches, and not only those matches that have been specifically designated by the government. There is now a petition to support such change.
To conclude, there is a mix of positive and negative articles concerning gender balance, but I do believe that any coverage of gender equality/inequality does lead to sparking open discussions which wasn't happening 10 years ago.
If you are a student at UCEM and would like to get involved in discussions on gender balance, head to the Student Hub on the VLE to share your thoughts with Tom and your peers!