Top five books: Our colleagues' choices for the festive season
Posted on: 20 December, 2021
The festive break provides a good opportunity to pick up a book and snuggle under the covers. Books can also be perfect stocking fillers for loved ones in your life.
In this spirit, our digital communications officer, Eliza White, and business development manager, Dione Tse, share their top five inspiring books, whilst our head of marketing, communications and brand, Donna Rourke-Houguez, reveals her top five favourite books below.
Eliza's choices: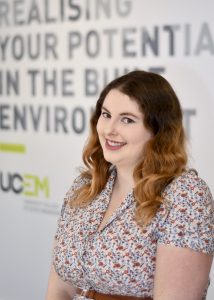 The Harry Potter series by JK Rowling
I know this is a very clichéd choice, but these books really do inspire me! I remember the first time I read them as a child and thinking: 'wow, there's a really smart girl character! How cool!'
I have re-read the books multiple times and always find them to be a great source of comfort. Rowling has created an amazingly immersive and fantastical world which is hard to rival.
Them: Adventures with Extremists by Jon Ronson
Jon Ronson has a great talent for dealing with dark and difficult topics with just the right level of humour. He also has the ability to give his subjects just enough rope with which to hang themselves.
'Them…' is the perfect example of this; from attempting to break into Bohemian Grove with conspiracist, Alex Jones, to going on a weekend away with Islamist extremists. This book was first published 20 years ago, but it's even more relevant today.
Americanah by Chimamanda Ngozi Adichie
The protagonist's journey in this book is so interesting to me. Ifemelu has to leave Nigeria in order to pursue higher education and emigrates to the US. The novel explores black identity in America and how her experience as a black Nigerian in America differs from that of black Americans.
In contrast to Ifemelu's experience of immigration in the US is her high school boyfriend, Obinze's experience of immigration in the UK. This book also explores the draw in which one's birth nation can have on immigrants and how finding somewhere to call home isn't always simple.
Democracy Hacked by Martin Moore
'Democracy Hacked' dives deep into ways in which our democracy can be manipulated by tech companies, including social media.
A good non-fiction book, to me, is one that inspires action. My first reaction to reading this book was that of hopelessness. How can we urge these massive, profitable companies to change their behaviours?
On further reflection, I realised that there are things we can do as individuals in the absence of changes from these organisations. As a result, I am now deeply interested in the origins of misinformation and disinformation, how to work out if a post is genuine, and to ask people open-ended questions about the reasons they share this kind of content. I think if we can foster an attitude of cynicism and curiosity, this phenomenon is less likely to be so pervasive.
The Power by Naomi Alderman
I'm not much of a science fiction reader so I was surprised at how interesting this book was to me! 'The Power' asks the question: 'what if women were to become the dominant gender?'
I like how we first see the story unfold through three different narratives in different parts of the world, before they all converge towards the end. The book goes into real detail as to how a shift from patriarchy to matriarchy might affect our world, from politics, to crime, and even touches on colonialism. It's a great tale of how power can corrupt us all.
Dione's choices: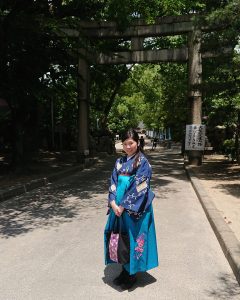 Jane Eyre by Charlotte Brontë
I brought the book with me when I started studying in the UK (in Year 9), and it was there for me throughout my school years. It helped me discover myself during the confused and chaotic period of being a teenager.
History: A Very Short Introduction by John Arnold
It was preparatory reading for A level history and was an eye-opening read. The book raised questions about the nature of studying history, which I had never asked. It has changed how I perceive the world ever since.
The Earthsea Cycle by Ursula K. Le Guin
Ursula K. Le Guin has always been my idol. She wrote about humanity in the most imaginative way anyone could imagine, challenging readers' view of the world. She also inserted some Eastern thinking into a very Western genre of literature, which I found familiar and fascinating.
A Room of One's Own by Virginia Woolf
The work of Virginia Woolf being inspirational is self-evident. It is surprising that her essay, written almost 100 years ago, is still relatable.
A Gentleman in Moscow by Amor Towles
This story is about a count sentenced to house arrest in a grand hotel – this may sound familiar for everyone who's been through 2020 and 2021. The book taught me how to look after myself mentally during the darkest hours and is the best read of 2021 (so far!).
Donna's choices:
Letters Between Six Sisters by The Mitfords
This book charts the lives of the six Mitford sisters: Diana, Nancy, Pamela, Jessica, Unity and, my favourite, Deborah (aka Debo, and later, the Duchess of Devonshire), between 1925 and 2003 when there was just one sister left.
Despite being a close family, they had vastly different views, with Diana and Unity being fascists, Jessica being a communist, Nancy being a well-known part of the literary aristocracy and Pamela and Debo being country-loving fans of the quiet life, always trying to keep the peace between the others.
This collection of perspectives gives a fascinating insight into the historic events that happened over their lives, particularly World War Two, and I learned more from this book than any history lesson could ever teach!
Prisoners of Geography by Tim Marshall
This is a book I wish I'd read a long time ago as it gave me an insight into how geopolitics shapes all the conflicts in the world and gave me an understanding of all the issues happening today; for example, the reason why Russia cannot let Ukraine ally itself with Europe and how China now controls huge parts of the infrastructure in most continents of the world. As with the above – this book taught me more than I ever learned at school!
Canada Ride – Across Canada on Horseback by Mary Bosanquet
Written by a lady who lived in my village, this book tells how she rode across Canada on a horse in 1938 when she was 18, just because she could!
I love it for her spark and tenacity, for the story of the bond between her and the horses, for the evocative descriptions of the wild Canada landscape and for the tales of friendship and the kindness of strangers along the way.
It really is the most beautifully written book and has given me the inspiration to do a similar trip one day.
Wilding: The Return of Nature to a British Farm by Isabella Tree
I heard Isabella give a talk about the rewilding project she and her husband have done at their home, Knepp Castle, on Radio 4 and bought this book to find out more about it.
Having grown up on a farm, I like that it is non-judgemental to farmers but shows the damage that our intensive agriculture has done.
I learned so much about nature, conservation, rewilding, different species and a different way of countryside management reading it and I was lucky enough to get to visit Knepp Castle this year to see the project in action – the high point was seeing the latest wild stork chicks, the first to hatch in the UK for centuries!
Knowledge is Beautiful by David McCandless
I'm a self-confessed data geek and particularly love visual representations of data.
This book is 250 pages of beautiful diagrams of data from all sorts of weird and wonderful questions you never knew you needed answering, such as who was the true genius ahead of their time, which is the best dog, who can catch which influenza strain and which action movie baddie is the baddest. Sounds weird but when laid out in this book, the knowledge really is beautiful!