The UK energy crisis – what can we do? Some sustainable solutions
Posted on: 4 March, 2022
People in the UK are bracing themselves for soaring energy bills from April after the nation's energy regulator, Ofgem, announced it would be raising its cap on prices by 54%.
Our sustainability student ambassador, Kate Andrews, and our sustainability education & engagement officer, Jessica Gordon-Calvert, have teamed up to share their thoughts on what sustainable solutions (both big and small) could help in reducing energy consumption and waste in the home.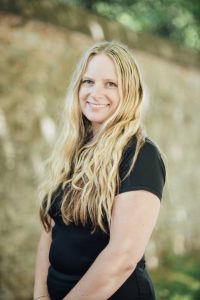 Kate Andrews
Kate: The cost of energy seems to be on everyone's mind at the moment. It's been all over the news – The Guardian reports that UK comparison sites have no competitive deals to offer, and 'the money-saving expert', Martin Lewis, is advising that the best move for most people in terms of switching energy providers is to do nothing.
The Telegraph reports that Vladimir Putin has advised that gas prices will double due to the tough sanctions that are being imposed on Russia in response to its invasion of Ukraine, with The Independent echoing these reports, advising that Russia supplies 40% of Europe's gas, amongst other things.
As British Gas advise that the cause of the rise in wholesale energy prices is due to high demand and reduced supply, it stands to reason that this could have a further detrimental effect on the cost of living for UK residents.
It should be no news to anyone that we are starting to experience the effects of the climate crisis and that we need to be acting on ways to save energy. The UK government is reportedly looking at ways to achieve a greener Britain through its 10-point plan which includes: providing more green energy solutions, including nuclear, wind, carbon capture, and hydrogen; increasing the requirements of the building regulations for both new build properties and existing properties that are carrying out building work; and ensuring planning policy is geared towards sustainable development.
There are ways, however, in which we can also help ourselves and the planet within our own homes. The aim should be to use less energy in a more efficient way, which can be done through upgrades to your property. Here are my five top tips:
Air tightness – This should be a first step to reduce heat waste, especially in older properties. The key is to reduce drafts and uncontrolled air leakage. This can be as simple as sealing around windows and unnecessary 'holes' in the structure, but it can also be tied in with insulation upgrades – for example, where your property has a suspended timber floor (if this is not already insulated), insulating it between joists can prevent drafts caused by the need to ventilate the structure.
Insulation upgrades – According to the BBC, government data suggests that two-thirds of homes need better insulation. By upgrading the insulation in your roof, walls or floor, this can make a big difference in the amount of heat escaping and, therefore, the length of time you need to heat your house to achieve the same result. It is important to ensure that the correct type of insulation is used for your property.
Window replacements – Where possible, providing double-glazing where windows were previously single-glazed offers a large improvement in heat retention. Further to this, by replacing windows, you may exclude some draughts (see above). The other thing to consider is if you can relocate some windows to make the most of solar gain during the winter and shading in the summer.
Set your thermostat – Quick and easy to do but can make a huge difference! When your property is sufficiently insulated, by setting your thermostat between 18-21 degrees helps to maintain a comfortable living temperature without the need to open windows to let out some heat to cool down. It is more efficient to maintain a consistent heat than to heat up a cold property.
Energy source – If you have an old or inefficient heating system, it may be of benefit for you to change either your boiler, heating system, or both. Currently the UK government has a renewable heat incentive scheme that potentially pays you for seven years when changing to a renewable heating system, although this scheme ends to new applications on 31 March, 2022. However, even if you are unable to receive this payment, in some instances it may be beneficial to change to a heat pump or biomass system, depending on your current system and the building specification of your property. Replacing an old gas or oil boiler with a new more efficient boiler (whether using renewable sources or not) should provide environmental benefits and may provide financial benefits depending on your choices.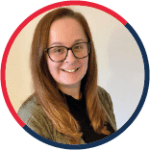 Jessica Gordon-Calvert
Jessica: There's no good time to have an energy crisis. With the pandemic and events in Ukraine, the added energy crisis can feel overwhelming. The cost of living has increased substantially, disadvantaging a lot of people across the nation but particularly those who were already on the breadline to begin with.
Personally, I think it is a huge injustice to put the bill on the British people when certain oil companies are expected to make their profit in the billions. To me, this only fuels the need to challenge our MPs (and demand they impose a windfall tax on oil and gas producers) and to accelerate the divestment from fossil fuels, ultimately increasing investment in renewables. The new IPCC report which was released at the end of February stressed the importance of taking global action now to combat climate change in order to secure a liveable future.
Whilst there are major adaptations that need to be made on a global scale to tackle climate change, there are ways in which we can help on a much smaller and individual basis. Sometimes it can be difficult to find the time or money to make big changes to your house, or perhaps you've already done those things and are looking for extra bits you can do to help keep your energy use and waste down with the prices so high. Here are some of my top tips that help reduce my energy consumption and waste in the home (every little helps!):
Switch off lights, appliances and plugs when you're not using them. At the end of every day, I do a circuit round my house switching plugs off for things such as the TV, the kettle and microwave.
Using a kettle rather than a hob is a more efficient way of heating up water. Make sure you only boil the amount of water that you need.
Invest in draught excluders, whether this is getting thicker curtains around the house, installing a curtain over your front and back doors or getting excluder cushions to seal those drafts when you're in a specific room.
Close your curtains before it gets dark. This is one I've started to do recently but by closing your curtains before the sun sets it will more likely keep the heat that you've generated in your house for longer.
Keep it moving! As well as wearing warm, comfy clothes around the house, it's important to get up and move around often to get your blood pumping and heating up your body so you don't feel tempted to whack the heating up!
We have a free energy and carbon CPD course which might be of interest to you. If you're struggling to pay your energy bills, Money Saving Expert has an article about ways you can get help and if you're a student at UCEM, you may want to look at the financial support options available to you and/or the support our disability and welfare team can provide.