'The best way to kick-start your career in the industry': Q&A with an apprentice and her employer
Posted on: 27 April, 2021
UCEM has worked in partnership with commercial property management and building consultancy firm, Workman LLP for many years. We caught up with our Chartered Surveyor apprentice (Building Surveying pathway), Tiffany Wratten, and her manager, Manish Kaith, to ask them about how the apprenticeship works.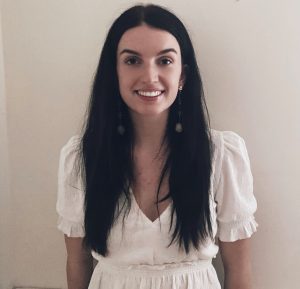 Tiffany, how did you find out about apprenticeships?
During my last year in secondary school, I initially heard about apprenticeships and was very keen to try and find one within the construction industry as I'd grown up seeing my father work in construction and it looked like a really interesting career path.
Apprenticeships appealed greatly to me as being able to achieve a qualification as well as gaining practical experience whilst earning money seemed like a great opportunity.
How did you become an apprentice?
During the summer after I had finished secondary school, I was helping my father on a small construction site when an approved inspector visited. His job role appealed to me so I took his contact details and later contacted him about starting an apprenticeship with his company.
He agreed, enabling me to start a Level 3 Surveying Technician Diploma apprenticeship with UCEM. During the last six months of that course, circumstances changed, so I contacted Workman LLP to see whether I could finish my Level 3 apprenticeship with them.
This was a great opportunity as, not only were they able to help me finish the course and achieve AssocRICS, they offered me the chance to continue my studies on the Chartered Surveyor apprenticeship, effectively enabling me to gain a BSc (Hons) degree in Building Surveying.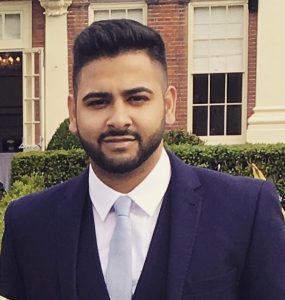 Manish, have you had employees on apprenticeship programmes before? 
Tiffany is the first apprentice I've managed, and I believe apprenticeships are a great way to kick-start a career, especially in building surveying given its technical nature.
From my own experience, going to university helped with the theory side of building surveying, however, it wasn't until I started at Workman LLP that I vastly improved my technical knowledge in the field.
How did you find out about UCEM and its apprenticeship offering?
Tiffany was already studying with UCEM when she joined Workman LLP which worked well as we use UCEM as our chosen provider for the Chartered Surveyor degree apprenticeships. It meant, therefore, that Tiffany could move from her Level 3 qualification to her Level 6 qualification without having to change universities.
Tiffany, when you found out you had been accepted onto an apprenticeship and were going to be studying online with UCEM, what were your thoughts?
Having had experience with UCEM in my Level 3 course, I was very excited to find out that the next Level 6 course was likewise with UCEM. I have found learning online very enjoyable as UCEM are very organised and structured in helping their students to learn.
I am thoroughly enjoying studying for my apprenticeship as I have found all modules to be very interesting. Additionally, I have found the weekly webinars for each module to be most useful since module leaders are able to give a good overview of the topics, as well as answer any associated questions that we may have.
What do you love most about your apprenticeship? 
I love how the theory I learn with UCEM comes to life at my workplace since many of the jobs I assist with directly link with the topics I'm studying.
Having the theoretical knowledge and gaining first-hand experience is such an amazing opportunity and has enabled my professional development to grow immensely.
Manish, what are your thoughts about apprenticeships?
An apprenticeship gives you the best of both worlds, as it enables you to gain hands-on experience early on in your career whilst you're studying. Working whilst studying means that an apprentice can apply the theory from the various UCEM modules into their day-to-day work activities.
I strongly believe the apprenticeship route is the best way to kick-start your career in this industry.
Tiffany, what are you hoping to achieve in the next few years? 
In the next couple of years, I hope to achieve my BSc (Hons) degree in Building Surveying followed by successfully achieving MRICS chartership.
To find out more about employing an apprentice, head to our employer webpage.
To find out more about becoming an apprentice, head to our apprentice webpage.