Study fee options at UCEM: making the right choice for you
Posted on: 26 July, 2022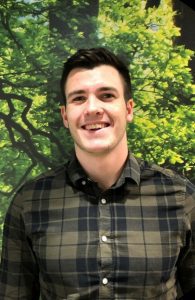 Guest article by UCEM Registry Officer, Paddy Mooty
At UCEM, we understand that every student is different and there is no such thing as a 'one-size-fits-all' solution to funding your studies. As such, we would like to showcase the different payment options that are available to our students…
There are a number of factors that can affect a student's choice of study route, whether they be financial, personal, occupational, or even just having the time. It is good to have options to work around this and we at UCEM are always looking to give more and more students the opportunity to succeed in their preferred way. This article will explore the various study options that are available to all students at UCEM and, hopefully, we will have the right option for you.
Self-funded
Applicants who intend to fund their studies themselves can do this as a one-off payment. It is a quick and easy process and gives students the peace of mind of never having to think about it again, allowing more time to focus on their studies.
However, if a one-off payment is not a viable option, applicants can also choose to pay for their programme in monthly instalments. There is no additional charge for this method and it provides students with a more sustainable payment plan.
Employer sponsorship
Getting an employer to sponsor your studies at UCEM is the perfect option for any applicant looking to gain hands-on experience and save money. The benefits of this are twofold: while the student's study fees are paid for by their employer, the student will return the favour with invaluable knowledge that can be put into practice in the workplace immediately, encouraging the development of not only the student, but the business as well.
Apprenticeship
The notion of juggling a full-time job with an education can be a daunting one, with many applicants worrying that they wouldn't have enough time to maintain both. If this is a worry you have, our apprenticeship route may be the right option for you. This is a chance for any applicant to gain a university degree, develop experience within the workplace, and earn a salary. This means on-the-job skills, regular study time during working hours, and best of all, no student debt. Please note, however, that apprenticeships are only available to those in England.
These are just a few of the wide range of study options that are available at UCEM, and with an ever expanding reach we hope that we have the right option for you. We are proud to be developing the next generation of built environment professionals and continually strive to provide students with the opportunity to succeed in whatever way suits them best.
For more on the different options available, head to our 'Payment options' webpage. For more on apprenticeships, head to our 'Become an apprentice' webpage.