Q&A with Harold Samuel Research Prize 2019 winner, Dan Hughes, seven months on
Posted on: 15 May, 2020
Yesterday, we heard from Adrian Tagg about how his research is going and today, it is the turn of Dan Hughes, with whom he shared the inaugural Harold Samuel Research Prize last year.
Dan – the Founder of Alpha Property Insight, LIQUID Real Estate Innovation and the RED Foundation – jointly gained the Prize for his research proposal into examining real estate data standards for the RED Foundation.
Seven months on, we asked how he is getting on…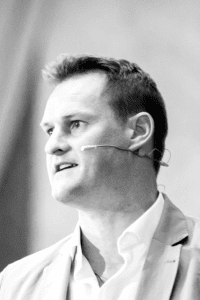 How has the research gone since winning the Prize?
The research has progressed well. The premise of the paper is that standards are important to the flow of data across the built lifecycle, but that there are lots of different standards and interpretations of them that need to be thought about moving forward. The research is intended as a discussion starter for the sector, and I think it does that, but it also demonstrates how well equipped we are with standards already which is a real positive.
Have there been any surprises along the way?
Not really surprises. It has been a larger piece of work than I expected and there are always things that you can learn from if you were to do the exercise again, but, broadly speaking, it has gone as planned and I am hopeful that this will be a useful discussion point for the sector.
How do you think your research will change the industry?
The use of data and the role of standards, how we use them and how we govern them in the future will be essential for the sector to thrive. I hope that this paper demonstrates this, not so much to the people involved with creating the standards, but to a wider audience whilst also raising some of the specific challenges that we will face at a sector level in the coming years.
We look forward to reading it! Best of luck, Dan!
There is just under a month left to submit your research proposals for the 2020 Prize. Take a look at our Harold Samuel Research Prize webpage for more information.