Profile: Our 2021 honorary doctorate recipient, Sadie Morgan
Posted on: 30 November, 2021
We are revealing the latest recipients of a UCEM honorary doctorate all this week as we build up to our autumn graduation ceremonies on Friday and Saturday.
First up is Sadie Morgan, and, here, we share details of her career so far and her reaction to the doctorate…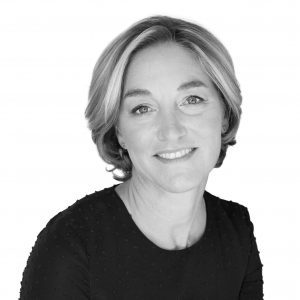 Sadie Morgan is a founding director of Stirling Prize-winning architecture practice, dRMM, alongside Alex de Rijke and Philip Marsh.
As a design champion, Sadie undertakes advisory roles including chairing the Independent Design Panel for High Speed Two (HS2) and as a commissioner for the National Infrastructure Commission (NIC). She has been instrumental in setting up the NIC's Design Group which places design at the heart of major infrastructure projects.
In 2019, Sadie was appointed as a board member of the UK government's housing accelerator, Homes England. She recently founded the Quality of Life Foundation – an independent body aimed at raising wellbeing through improvement of the built environment.
Sadie lectures internationally on dRMM and the importance of infrastructure. In 2013, she became the youngest president of the Architectural Association. In 2016, she received an honorary doctorate from London South Bank University and was appointed professor at the University of Westminster. In 2021, Sadie was awarded the visiting Sir Arthur Marshall Professorship in Sustainable Urban Design at Jesus College, Cambridge University.
In 2017, Sadie became a Mayor's design advocate for the Greater London Authority and was named New Londoner of the Year by the New London Architecture (NLA) for her work championing design at the highest political level. Most recently she won 'Female Architectural Leader of the Year' at the BD awards and an AJ100 Contribution to the Profession award. In the New Year's Honours 2020 she was awarded an OBE for services to design advocacy in the built environment.
Q&A
How does it feel to be awarded an honorary degree from UCEM?
Absolutely fantastic! The university has such a wide reach in the built environment; it feels very special to be part of such a diverse and interesting group of people. From the incredible alumni with their formidable legacy to the tutors, staff and students working now. It is an honour to be part of the UCEM family.
How do you reflect on your career so far?
I'm partway through a journey which I hope will make an impact for good on the built environment. I have had an incredible opportunity to take on a diverse set of roles and responsibilities, encountered many incredible people and organisations along the way. My focus is to work hard to encourage good design, sustainability and quality of life in all that I do.
How did you become interested in infrastructure and wellbeing instigated by the built environment in particular?
Infrastructure is something architects don't spend enough time thinking about. It is a fundamental part of our everyday life and we should spend as much time and energy to make it as good as it could be.
So, it is important to think creatively about our infrastructure around climate, people, place and value. This is something I am very passionate about. As we move to a decade where we are designing and delivering many and huge infrastructure projects, we have to ensure that they add to our quality of life rather than diminish it.
What advice would you give to our new graduates and, indeed, anyone starting out in the built environment sector?
I would say 'keep positive' because it's tough out there. That said, it can be the most rewarding and satisfying profession to be in. I would also say that 'what comes around goes around' so you should always be mindful of how you treat people and opportunities throughout your career.
Thanks for the advice, Sadie, and congratulations on the honorary doctorate! To keep up to date with our further honorary doctorate announcements, look out for posts on our Twitter, LinkedIn, Instagram and Facebook channels!