Principal Thoughts: Reflections on the year since the first UK lockdown
Posted on: 20 April, 2021
Welcome to the latest edition of Ashley Wheaton's 'Principal Thoughts'. This month, Ashley reflects on the past 12 months since COVID-19 forced UCEM's staff to work from home and selects his highlight from this period.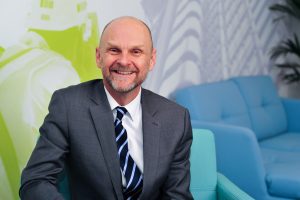 A year on from the first COVID-19 lockdown and who could have foreseen that 12 months later we would still be under certain restrictions?
When the decision was made on 24 March, in accordance with official guidance, to close our Reading HQ and ask all staff to work from home, I wouldn't have believed that we wouldn't all have returned by now.
It has been an extremely challenging 12 months for everyone worldwide but, from a UCEM perspective, I have been astounded by the achievements of our staff during this period.
Enhancing the student experience
We made the decision to deliver our teaching fully online eight years ago and realised that target in 2015. We have invested heavily in ensuring our supported online education is the best it can be, fortunately equipping us to adapt relatively comfortably during the pandemic.
In general, our delivery of learning and the experience of our students hasn't changed though, very early on, examinations were highlighted as an issue. Previously, we had exam centres around the world to cater for our students in a local setting but we moved quickly to offer online take-home exams – a change which has been received positively by our students.
To have acted so quickly and decisively to rectify a potential issue was vital and I have my colleagues to thank for implementing the new exams so expertly.
Not only has our teaching provision been largely unaffected during the pandemic but student satisfaction has been high with UCEM achieving an 83% overall student satisfaction rate in last year's National Student Survey (NSS). This put us on par with, and above, many traditional, face-to-face universities and greatly endorsed the work we have been doing to enhance the student experience.
We have also stepped up our efforts to create a vibrant student community with the creation of Welcome Weeks – essentially, our version of Freshers' Week – and more focus on student leadership roles to strengthen communication channels between the student body and UCEM.
Healthy student numbers
In addition to creating a thriving, engaged student community, we surpassed our targets for new student enrolments in the two intakes since COVID-19 hit.
In total, we have welcomed 1,386 new students combined from our autumn 2020 and spring 2021 intake periods. A lot of hard work goes into encouraging prospective students and employers to invest in professional qualifications, and then processing all the enquiries and admissions from interested parties.
To have surpassed our student number targets during such a difficult time is a remarkable effort from the team.
Extraordinary effort
So, on the surface, it has been a good 12 months for UCEM operationally but we wouldn't have achieved half as much were it not for the dedication and resilience of my colleagues.
Their efforts, working from home throughout the pandemic, have been nothing short of extraordinary.
The toll, for those of us fortunate enough to have made it through the past year, particularly from a mental health point of view, has been considerable and to have achieved such excellent results throughout the year, despite how difficult it has been, is truly amazing.
In addition to the outstanding results achieved by colleagues for the good of UCEM, I was hugely inspired by the stories of individual staff members who received awards for the work they did in their local communities to help vulnerable people during the most acute periods of the pandemic.
Recognising the challenge that lay before us when we closed our office in March 2020, we were determined to do what we could to support our colleagues acclimatise to our newly enforced lifestyle.
Looking out for our colleagues
Never before had there been such a sharpened focus on making sure the wellbeing of our employees is catered for.
From the get-go, we communicated the importance of being kind to one another and supporting each other as we adapted to new working conditions during a frightening time for many.
Suddenly, we all had to contend with personal issues which were difficult to comprehend and, at senior level, we didn't want work contributing to already heightened stress levels in colleagues.
The 'be kind' message featured throughout our new weekly all-staff Zoom meetings and were communicated through all our channels.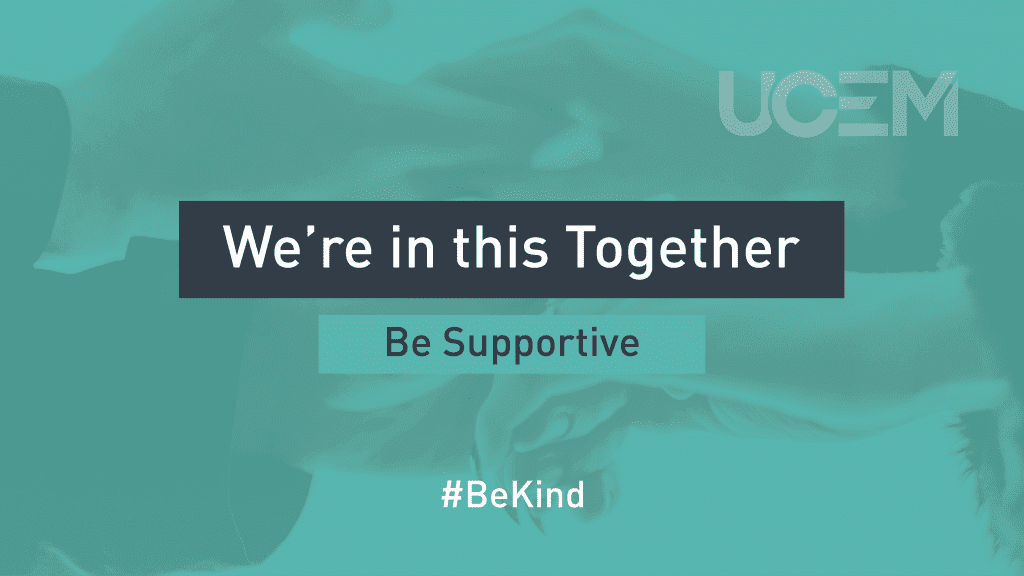 We also gave colleagues half a day's extra leave to do something positive for their mental health.
This greater emphasis on supporting staff saw us amend our vision to include 'Organisational health' at the core of everything we do, with it relating to staff wellbeing.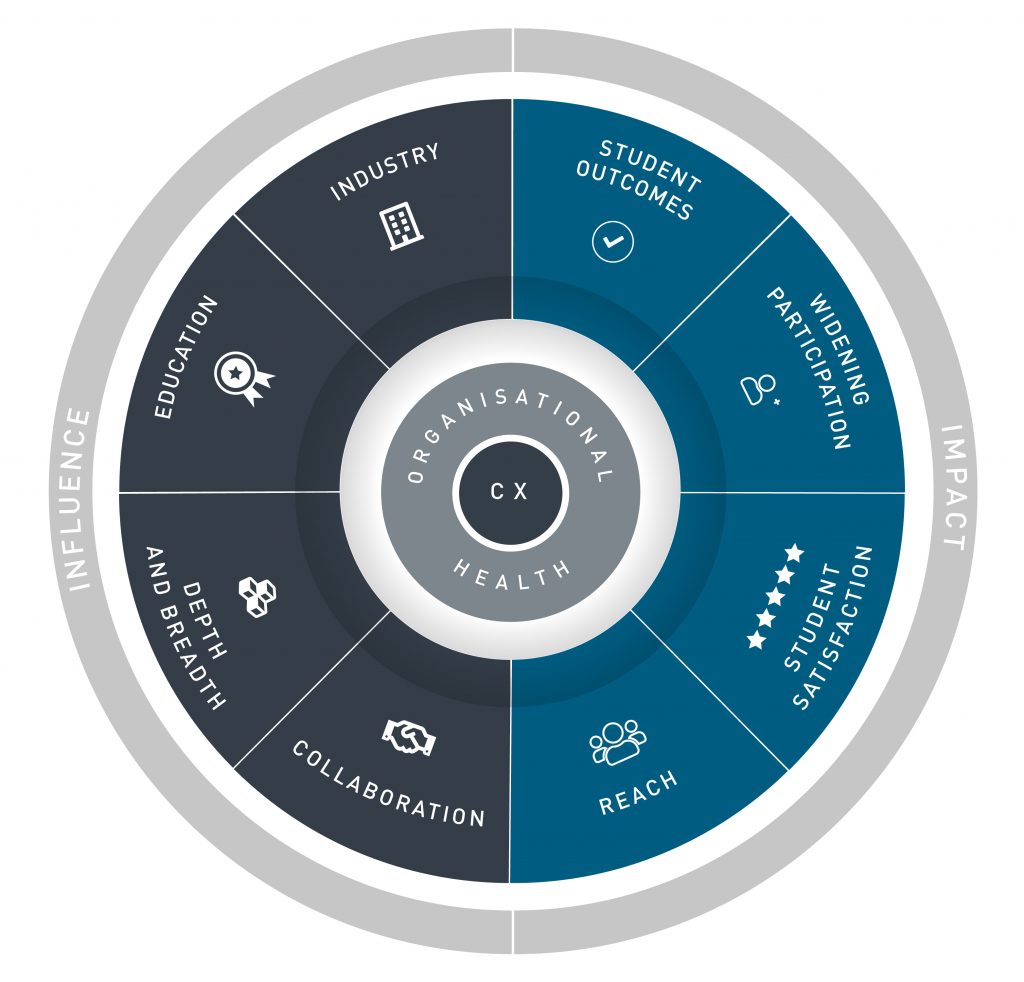 UCEM's vision graphic
Putting this into practice, we implemented staff wellbeing surveys to get a better sense of how everyone is doing and offer an opportunity to gain some feedback and understand how we can better support colleagues.
Flexible working options
So impressive have the results been from our staff of home-workers during the past year that we have chosen to reflect this when we get the green light to return to our HQ in Reading.
We are giving colleagues the option to either work full time at home or in the office, or a hybrid of both – heavy-hybrid for three or four days in the office, or light-hybrid for one or two days in the office.
These flexible work options are the very least our staff deserve for their commitment and fortitude over the past 12 months. Their efforts have been the highlight for me since we left the office last March and I owe a huge debt of gratitude to each and every colleague for continuing UCEM's astonishing story of resilience since its foundation in 1919. Thank you, all.
At UCEM, we are committed to contributing to a better built environment sector through excellence in online education. We deliver approved apprenticeship programmes, as well as undergraduate and postgraduate degrees. For more information, follow the appropriate path on the UCEM homepage.
To keep up-to-date with the latest UCEM news and blogs, as well as more general updates from the built environment, make sure you're following us on Twitter, Facebook, Instagram, YouTube and LinkedIn.