Principal Thoughts – May
Posted on: 9 June, 2016
Welcome to the latest edition of our 'Principal Thoughts' blog series. Each month, UCEM Principal Ashley Wheaton shares the latest updates from University College of Estate Management, and discusses industry news and highlights from the previous month.
Hello to Andrew and Stephen
Firstly, I want to say welcome to Andrew Hynard and Dr Stephen Jackson – our two newest members of the Board of Trustees, who bring with them over fifty years of experience in the Property and Education industries.
Andrew Hynard joins us with a strong background in Chartered Surveying and Property Investment, having held various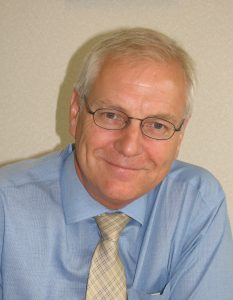 leadership roles within JLL over the past 32 years. During his term on the UCEM board, Andrew will be responsible for serving on the Finance Committee and the Nominations and Governance Committee – helping to guide UCEM's overall strategic vision.
Dr Stephen Jackson is currently International Associate Director within the Quality Assurance Agency for Higher Education. He's also worked for the Higher Education Quality Council as an auditor and review coordinator. Stephen will be supporting fellow Trustee Professor Kenny Miller on the Academic Audit Committee, which reviews academic governance and quality at UCEM.
Congratulations David
In addition to these exciting new appointments, David Mason – appointed as Lead Student Representative last autumn – has become the first ever Student Trustee to join the Board. He's currently studying for an MSc in Building Surveying, whilst working as a Project Manager for the Estate Department at The University of Winchester.
David is focused on building up the student community at UCEM, working collaboratively on any areas of concern or improvements that students would like addressed. This year he'll be preparing the student submission for UCEM's Higher Education Review, and playing a key student advisory role on the Academic Audit Committee.
All of these fantastic appointments will further UCEM's commitment to bringing the highest standard of Higher Education to students and employers within the Built Environment. Read more in our recent press release.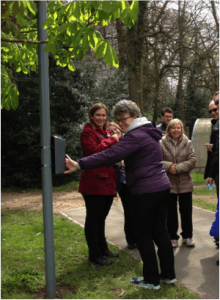 Community spirit
I'm proud to announce we've been declared the winners of this year's 'Average Points' leader board for Beat the Street (BTS) in Reading. BTS is Intelligent Health's award winning game dedicated to building active local communities; it turns a town into a game where people earn points as they walk, cycle and run around. Our team had a lot of fun taking part, and the overall Beat the Street community covered an impressive 297,134 miles!
Houses, houses everywhere
As always, there's been lots of focus on urban development in the news over the past month. House building in particular has had a large share of the limelight, it's currently at its highest since records began. And, the Home Builders Federation (HBF) has said it will work closely with the Government to deliver further increases in output, in an effort to meet the target of one million new homes by 2020.
Meanwhile, The Prince's Regeneration Trust (PRT) is to become a subsidiary of the Prince's Foundation for Building Community (PFBC). Both of the Prince of Wales' charities will come together with a "renewed focus on heritage and regeneration", working across the UK to rescue and re-use local buildings.
For an opportunity to listen to industry leaders, network with your peers, and discuss land use and urban development issues don't forget the Urban Land Institution's real estate networking event on the 14 June. All UCEM Real Estate students are invited, and you can find out more information via email at europemeetings@ULI.org.
Stay in touch with UCEM by connecting with us on Twitter, Facebook and LinkedIn, and make sure to stay tuned to our blog page for the next edition of Principal Thoughts.