Principal Thoughts – May
Posted on: 31 May, 2017
Why Built Environment professionals need to continuously review their professional development
Welcome to the latest edition of Ashley Wheaton's 'Principal Thoughts'. This month, Ashley explores how continued professional development can help close the skills deficit and future-proof organisations' talent pipelines.
It's critical in our evolving Built Environment sector to ensure that we are all well equipped with the most up-to-date industry knowledge, requirements and practices, whatever our role. Continuing education is not only key for ensuring companies and individuals are constantly learning and keeping abreast of the latest developments – it's also important for guaranteeing skilled talent continues to enter and progress in all areas of the sector.
However, while apprenticeship and higher education programmes are essential for helping individuals join the sector and existing professionals gain further qualifications and promotions, Continued Professional Development (CPD) is imperative.
CPD provides learning that increases effectiveness in new and current roles; it maintains and enhances existing competencies – and develops additional knowledge and skills. And it's not exclusively about formal courses or qualifications, it also involves development in both technical and non-technical areas – such as management skills – as well as a wide variety of activities from open learning to work experience.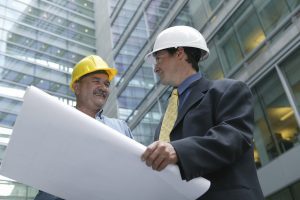 Without engaging in appropriate CPD, we cannot maintain relevant skills let alone gain the additional knowledge required to adapt to changing business and client needs, fulfil any project, make use of the latest technology and materials, and conform to ever-changing legal and regulatory requirements.
For example, membership of professional industry bodies requires continual learning and the requirements are constantly changing. RICS members must undertake a minimum of 20 hours of CPD each calendar year, and all members must maintain a current understanding of professional standards during a rolling three-year period.
Meanwhile, new technologies are coming in thick and fast and becoming increasingly commonplace; whether it's drones buzzing over construction sites, artificially intelligent bulldozers, 3D printers churning out new structures – professionals will need to adapt to this ever-changing industry in order to develop.
Interactive CPD workshops
At UCEM, we're running a series of interactive CPD workshops lead by experienced specialists, or leading industry experts to help the sector keep pace with changing regulations, membership requirements and evolving technologies.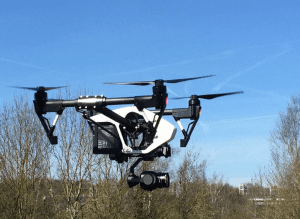 On Wednesday 5 July, we're running 'RICS Red Book (2017)', a one-day face-to-face training course designed to help valuers understand what's required to comply with the latest RICS Red Book and IVS (International Valuation Standards). Anthony Banfield FRICS, author of 'A valuer's guide to the Red Book', will be the speaker and there will be an interactive discussion of specific valuation scenarios and how to deal with them.
This will be followed, on Wednesday 12 July, by 'Drones and the use of Surveying Technology'. This course is designed to help professionals learn more about the use of drones and surveying technology, their practical uses, and ensures they know the correct legislation to use drones safely. Delegates will experience first-hand what a drone flight entails, observe a drone in action, and see for themselves the output from that flight with the surveying technology.
All the workshops will be held at UCEM's Horizons office in Reading. For more information, please take a look at our Online Academy.
Online Academy
Our Online Academy is home to a range of content designed by leading academics and practitioners to enhance and supplement CPD in the Built Environment – from self-managed, bite-sized training to longer, tutor-supported courses. Most of our CPD courses are delivered fully online, making them flexible and accessible for busy working professionals.
At UCEM, we partner with businesses to manage their apprenticeship programme from recruitment and training to on-going support – at both level 3 (A-level equivalent) and level 6 (degree level). For more information about apprenticeship funding, click here, or get in touch with our apprenticeship team to find out how we can support your business.
Make sure you're following us on Twitter, Facebook and LinkedIn, and stay tuned for the next edition of Principal Thoughts.