Pride Month: A celebration of being 'out' at work
Posted on: 4 June, 2021
June is Pride Month – a month where LGBTQ+ people and communities come together to celebrate the freedom to be themselves.
Pride Month originally commemorated the 1969 Stonewall Uprising in New York – a tipping point for the LGBTQ+ community as people fought back in response to police violence during a raid of gay bar, Stonewall Inn – and has since grown into a global, month-long celebration.
Society has become more inclusive since the 1960s but oppression towards the LGBTQ+ community is still widespread, and Pride Month offers an opportunity to increase visibility and support for LGBTQ+ people.
At UCEM, we are committed to a policy of equal opportunities which means that no one is treated differently for reasons of gender, age, ethnic or national origins, colour, religion, sexual orientation, gender identification or disability.
During Pride Month, colleagues will share their stories of being out at work with this article, updated accordingly throughout June.
Antonia Lindsay – Sustainability Officer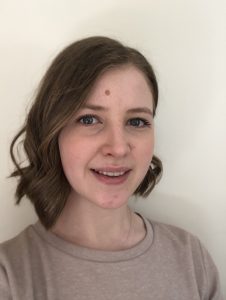 I spent a long time not being out at work as I was worried it could affect my career opportunities. As I've got older, I've told more people, but I still often find myself anticipating a bad reaction. More often than not, however, I am pleasantly surprised by the reactions from others, and along the way I have made more LGBTQ+ friends.
My advice for others is to do what feels right for you. There is no 'right way' to come out and you don't have to tell the whole world if that's not what will make you happy.
As for allyship, talk to LGBTQ+ people and understand their experiences, use inclusive language and don't worry if you put your foot in your mouth; listen, correct yourself and apologise (it's much better than making everyone awkward about it!).
Dan Wyatt – Head of Technology and Systems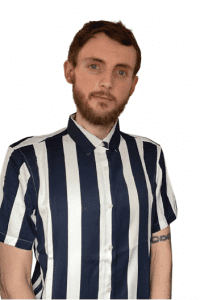 The freedom of expression is often taken for granted in the UK but, as a gay man, it is a freedom I take great pride in. I believe it is important to stand up and be honest about who you are and not hide away aspects of your identity simply out of fear from what others may think or say, especially in the workplace where we should all feel safe.
Being who you are is important to feel happy, even at work, and UCEM has a strong culture of inclusivity which makes being out for me much easier. Sometimes it can feel lonely for people who haven't yet found somebody at work they can trust, particularly if they are struggling with their identity or not sure whether they can be out, and this is one of the hardest things to experience. My advice for anybody who is nervous about being transparent with colleagues is to reach out to a friend or perhaps a member of their HR team for guidance; you may be surprised at how supportive people can be.
Being true to yourself an important step in your own journey, and it can also show others that they can do the same. My advice is to only do so when you are ready. Yes, being open is important, but it is also something that can feel very daunting, so never feel pressured – just know that there is support available should you need to talk.
Hanna Wakeford – Apprenticeship Outcomes Officer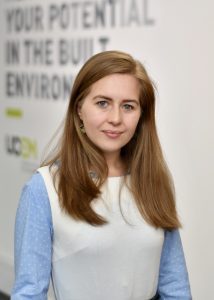 I originally felt comfortable coming out to my colleagues at UCEM during Pride month in 2019 when I noticed a Pride-themed screensaver on our monitors. I also saw a colleague regularly sporting a Pride lanyard, and it was clear to me that they could wear this without fear or criticism.
As I am now confident with being out at work as the B in LGBTQ+, I feel comfortable (and even encouraged) to support my colleagues and the apprentices I work with, and have seized opportunities to educate allies in my team meetings and took part in the diversity panel during the last Welcome Programme. Within my role as apprenticeship outcomes officer, I will always advocate for my LGBTQ+ apprentices whose identity is misunderstood or not respected within the workplace.
Eliza White – Internal Communications Officer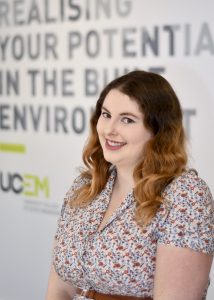 I have always been out at work, because for me, being a queer woman is an important aspect of who I am. I feel lucky that at UCEM I have always felt included by my colleagues, and I cannot think of an occasion where that has not been the case.
I think my identity does influence the way I work. As internal communications officer, I always try to use inclusive language to make everyone feel welcome and part of one big team. As a university, I think we should lead by example so our students can take this inclusive culture back to their workplaces.
My advice if you are looking to be a better ally is to listen. Listening to people's lived experiences and preferences is so important if you want to learn, and can be really validating to someone, especially if they are less confident in their LGBTQ+ identity.