Podcast: UCEM in conversation with… Lucy Gaitskell
Posted on: 30 July, 2021
Episode 9 of our 'UCEM in conversation with…' series sees UCEM PR and social media manager, Andrew Belt, talk to Rolcor Property director, Lucy Gaitskell.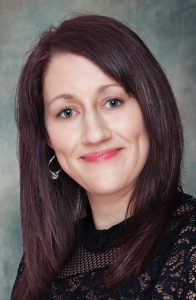 Life isn't straightforward and throws many challenges at us. Studying part-time with us is a challenge which requires great self-motivation and self-discipline. When personal trauma is thrown into the mix as well, it becomes even harder and could persuade you to give up on your studies.
During Lucy's time studying on our MBA Construction and Real Estate, she suffered the loss of a friend to bowel cancer and two miscarriages. Despite these challenges, she persevered and graduated with us last year. Earlier this year, she suffered an ectopic pregnancy and, in this podcast, she discusses her study experience, what inspired her to complete the MBA and the success she has achieved with her company, Rolcor Property.
Listen to the 20-minute podcast below:
If you are affected by any of the themes discussed in the podcast, you can access support through Samaritans: https://www.samaritans.org/.
If you are a student of ours experiencing any trauma or difficulties and wish to speak to someone, please get in touch with our disability and welfare team via the VLE.