OER20 Conference: UCEM presentations
Posted on: 15 April, 2020
The Association for Learning Technology's (ALT) annual Open Education Conference took place online earlier this month. The Conference brings together open education experts from across the UK and saw our Head of Digital Education, Kate Lindsay, and Learning Technology Researcher, Dr Tharindu Liyanagunawardena, give presentations relating to this year's theme of Care in Openness. Below, we share links to their presentations and provide a short summary on what they discussed…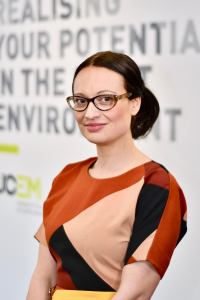 Kate asked for reflection and debate from the educational community to openly and collaboratively build a transformative approach to online education. She advocated an approach where a scaffolding of KARE (Kind, Accessible, Reflective, Engaged) supports a more connected and personalised student experience with improved student outcomes.
For a further insight into Kate's presentation, take a look at her blog post where she reflects on the unique nature of the conference being held during a pandemic and muses on the evolution of online education.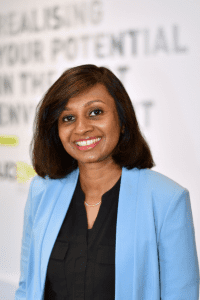 Tharindu's presentation was based on the research she carried out for the book chapter 'Open to inclusion: Exploring openness for people with disabilities' which she co-authored for Open(ing) Education: Theory & Practice. In her presentation, Tharindu invites widening the concept of 'open' to include accessibility. She used fictitious learner personas of Khalid, Sophie, Arun and Chamari, with various disabilities, to identify their problems in accessing open content. She presented the case for inclusion and accessibility, highlighting the importance of raising awareness in enabling inclusion.
To find out more about how we provide our education, head to the Supported Online Learning webpage.