MIPIM 2016: a week in the world of property
Posted on: 23 March, 2016
So the tools have finally been put down after a busy few days on-site at the 27th MIPIM, which ran from 15-18 March. This year's annual gathering for the international Property industry – in Cannes, France – was the largest and most action packed yet. A staggering 21,400 attendees made it through the doors of the Palais des Festivals; including 2,450 exhibiting companies, 3,600 CEOs and chairmen, 370 key political leaders, 380 journalists, and 350 speakers.
Each year MIPIM gathers the entire Property and Real Estate ecosystem from all geographies and all sectors; office, residential, retail, healthcare, sport, logistics and industrial. It offers unique access to the greatest number of development projects worldwide – and continues to promote, launch and discuss emerging innovations, key trends and important issues.
This year our very own Martin Cawley, UK Business Development Manager, attended MIPIM, and here's his wrap up to the week.
For me, it's vital that UCEM has a presence at key industry events, and MIPIM is certainly not one to be missed. I took the train to sunny Cannes last Tuesday on a fact-finding mission, hoping to be privy to some ground breaking conversations and panels on the latest news and trends in property – and I was not disappointed! The event itself was held across eight floors within the stunning Palais des Festivals convention centre, as well as outside in a number of marquees. Although there were many stands at the exhibition, the Istanbul and London pavilions were the firm favourites of the crowd. Situated on the beach, the centrepiece of the London stand was an impressive table-top model of London.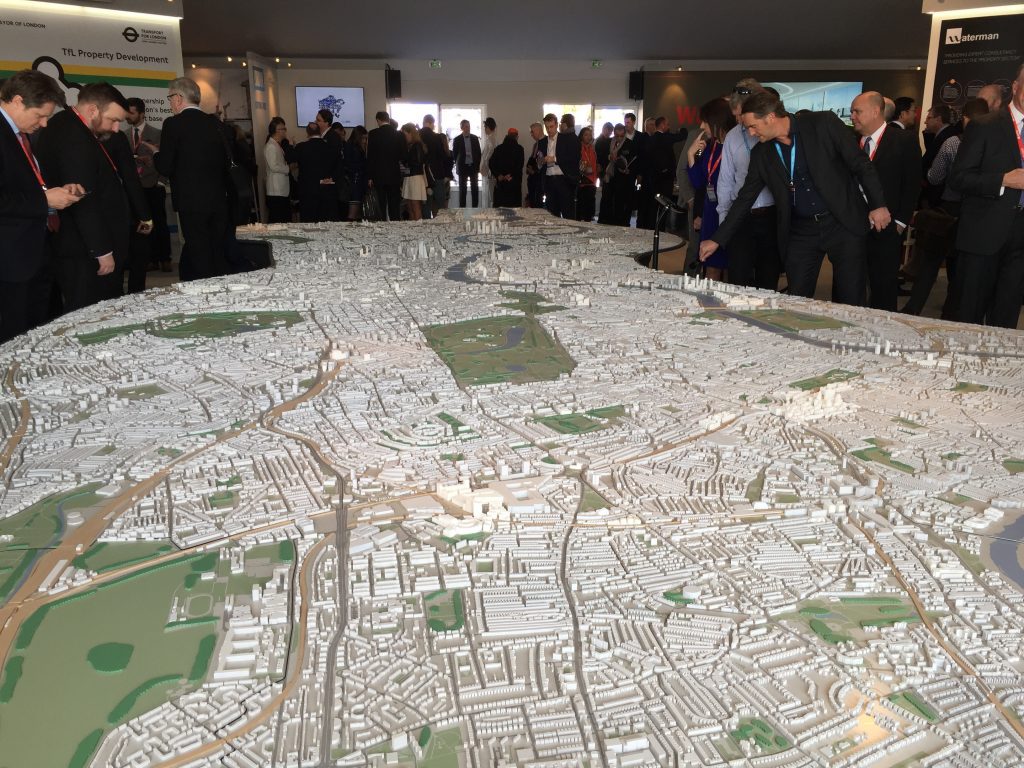 Image: Table-top model of London at the London pavilion
Throughout the four days I managed to see content, developments, and information from a variety of organisations. The companies included the likes of Deloitte, Google, CBRE, Hilton Worldwide, and Renault.
With the private renting sector (PRS) being a key industry topic at the minute, it was interesting to see a lot of overseas investment funds at MIPIM looking to build in the UK. This model is highly popular in mainland Europe, and seems to be on the increase in the UK due to the current housing shortage.
The conference topics this year were more diverse than ever, with talks on 'The ultimate future city' and 'Flash mob healthcare' in the mix. While, the keynote agenda was a list of who's who in the Built Environment and business, from the Minister of Tourism for Brazil and the Deputy Mayor, Policy and Planning for Greater London to the CEOs of AXA and Allianz. It certainly opened my eyes to the key topics and influencers to look out for this year!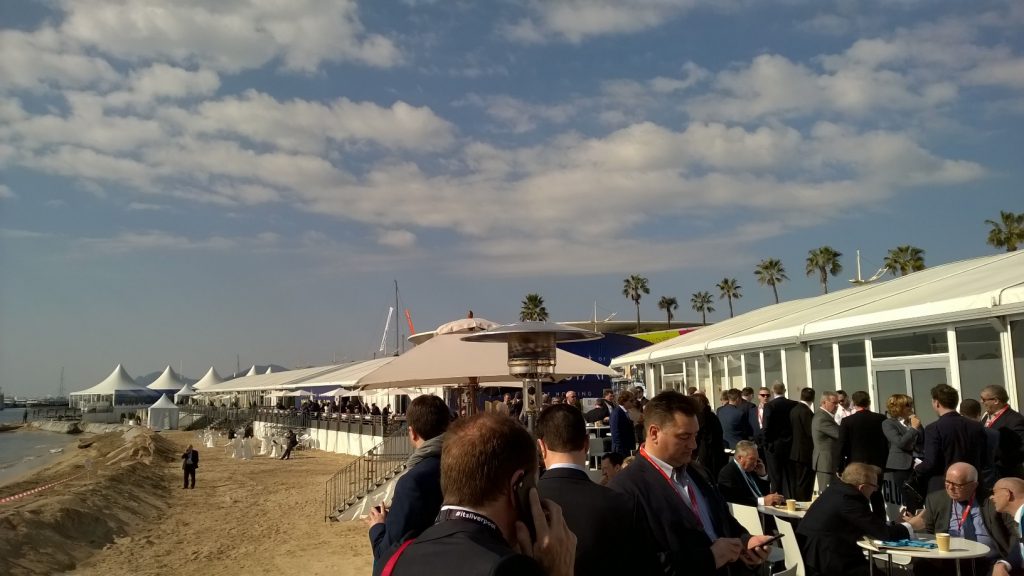 Image: View from the beachside London pavilion
For more key topics and announcements from the week take a look at MIPIM's programme highlights. I'm already looking forward to MIPIM 2017!