LGBT+ History Month: Inspiring people from the built environment
Posted on: 11 February, 2021
To mark LGBT+ History Month, different members of staff will be sharing stories of LGBT+ people from history who have influenced the built environment.
This blog will be updated throughout the month, signposted on our

 

Twitter,

 

LinkedIn,

 

Facebook

 

and

 

Instagram

 

channels.

 
Ladies of Llangollen – chosen by our internal communications officer, Eliza White
Building of note: Plas Newydd, Llangollen
Dates: Eleanor Butler, 1739-1829
Sarah Ponsonby, 1755-1831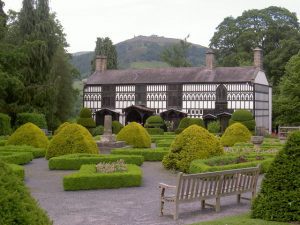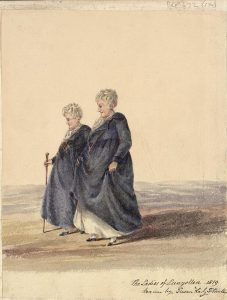 The Ladies of Llangollen, Eleanor Butler and Sarah Ponsonby, were to be forced into marriages by their parents in Ireland, so fled to Wales in order to be together. This scandalised and fascinated British society, with William Wordsworth writing a sonnet about the couple.
They renovated their Llangollen home, Plas Newydd, in a Gothic style. As with many examples of LGBT architecture from that period, they employed subtle elements of self-expression, while eschewing the symbols of family and fertility seen as traditional in architecture of the time.
They had a long life together, living in Wales for 50 years. To learn more about their story, check out Go Construct's Pride in Construction article.
Tower Hamlets Council's planning committee – chosen by Misa von Tunzelman, UCEM Trustee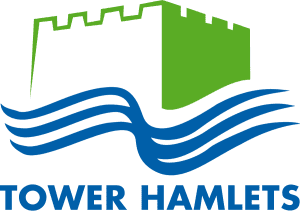 The planning committee of Tower Hamlets Council for its 2017 landmark ruling that the redevelopment of the Joiners Arms (a popular gay bar in East London) must include an LGBT community venue for at least 25 years. This was the first time that the sexual orientation of a venue's target market had been a condition of planning approval.
Speaking at the time, Tower Hamlets' mayor, John Biggs, said: "Tower Hamlets is leading the way in reversing the decline in LGBTQ+ venues which we have seen across London. As a council we want to celebrate the great diversity in the borough, and are committed to serving the needs of all our communities."
To find out more about this historic moment, take a look at The Guardian's article from 2017.
Gerald Schlesinger and Christopher Tunnard – chosen by Christopher Costigan, UCEM Trustee
Building of note: St Ann's Court, Surrey
Dates: Christopher Tunnard, 1910-1979
Gerald Schlesinger, unknown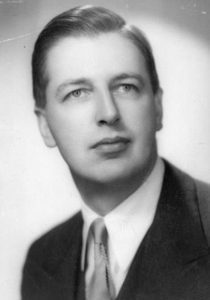 Christopher Tunnard
Christopher Tunnard was a Canadian architect and city planner who emigrated to England in 1929. There, he met stockbroker Gerald Schlesinger, who became his partner. Schlesinger re-designed the now Grade II* listed property in a way that could conceal their relationship: a direct response to modern homophobic attitudes. The bedroom could be split in two if the couple had visitors – one example of hidden LGBTQ+ spaces, many of which still exist today.
St Ann's Court is currently on the market for just under £6,000,000. To learn more about the couple, check out Historic England's Pride of Place.