June 2022 Graduation: Behind the scenes
Posted on: 29 June, 2022
By now, hopefully you've read the news story, stayed up to date with our social media posts and perhaps even watched your ceremony back on YouTube.
To give you even more of a flavour of the event, here are a few behind-the-scenes observations from our three Graduation ceremonies last weekend…
From Cumbria to Nairobi
A common question at Graduation is enquiring where graduands and guests have travelled from. There was admiration on the first day as one group stated how they'd travelled down to Reading from Cumbria making it the furthest trip out of those spoken to on Friday.
Saturday, however, quickly trumped this. The first guest shared how he'd travelled over from Nairobi in Kenya for the special occasion. Just the 4,284 miles then!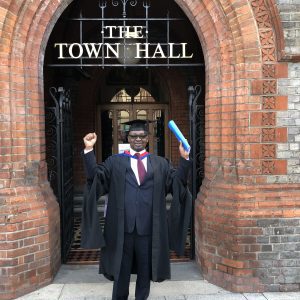 The next graduand we spoke to was from the Highlands in Scotland and the group after that from Falkirk.
It wasn't all far-off destinations on day two, though, as we also had guests travel shorter distances from Swindon, north London, Hertfordshire and elsewhere.
Other overseas guests came from South Africa, Doha in Qatar and Hong Kong.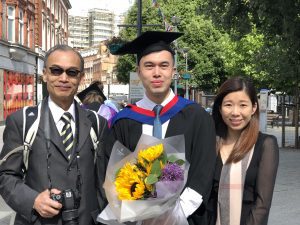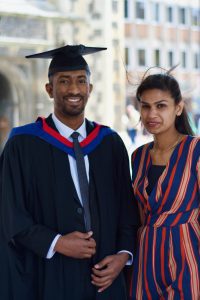 After the travel restrictions of the past couple of years, it's wonderful to celebrate with graduates from overseas once again.
Were you one of those who travelled from overseas? If so, contact press@ucem.ac.uk as we would love to share your story!
The future built environment in good hands
Graduates covered a wide spectrum of ages but, among the guests, there was a good number of babies and children – potential surveyors in the making?
We loved seeing families celebrate with their little ones and hope that you found the colouring sets we were handing out to keep them occupied during the proceedings!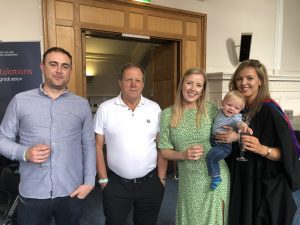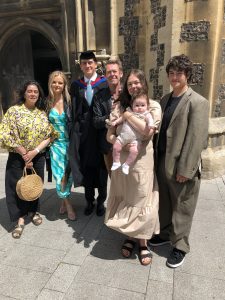 Not to be overwhelmed by the occasion, one little boy ran towards the stage when his father collected his certificate and a young girl had UCEM staff in hysterics with her antics throughout one of the ceremonies. We look forward to welcoming them to UCEM in 10-30 years' time!
A round of a-paws for two special guests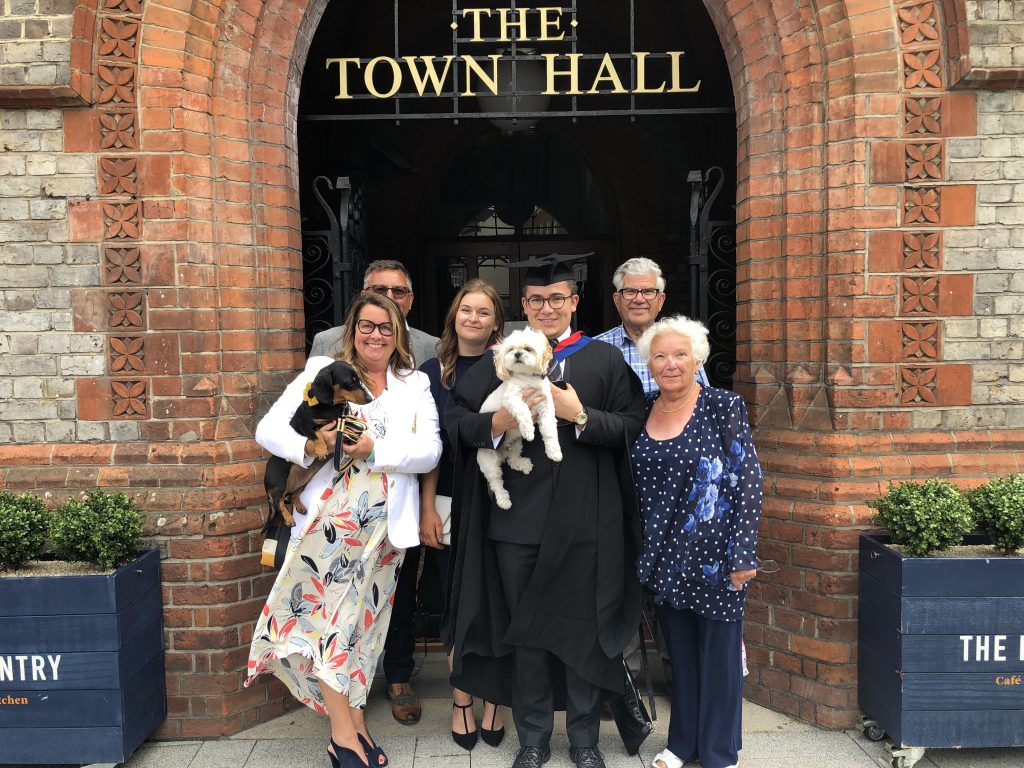 You know something unusual has happened when people start pointing and whispering. At the end of one of the ceremonies, this behaviour alerted this writer to something noteworthy.
This noteworthy thing being the presence of two dogs in the audience. The fact that this wasn't a well-known fact until that point is testament to their behaviour and respect for the proceedings – either that, or they are simply too a-woof for such shenanigans!
Spontaneous clapping
However you wish to express yourself in celebrating your own or a loved one's special achievement at Graduation is up to you. We love seeing your personality come out at these joyful events.
One such spontaneous round of applause, however, as a graduate walked off the stage became contagious in our final ceremony of the weekend with subsequent walk-offs greeted with an extra smattering of applause. Suddenly, clapping the walk-off was as commonplace as clapping the walk up to the stage. A one-off or a new feature of Graduation? Time will tell.
The Reading Town Hall archway
Understandably, guests were keen to get the best photos they could in the lead-up to the ceremony. With St Laurence's Church being used as part of the event, you were either team SLC or team Reading Town Hall archway when it came to photo backdrops.
On this occasion, it seems the Reading Town Hall archway was the most popular backdrop for those in search of an iconic shot so, future graduates, you know what to do.